Animals
Animal Rescue League partners with Puerto Rico-based rescue to find new homes for 10 puppies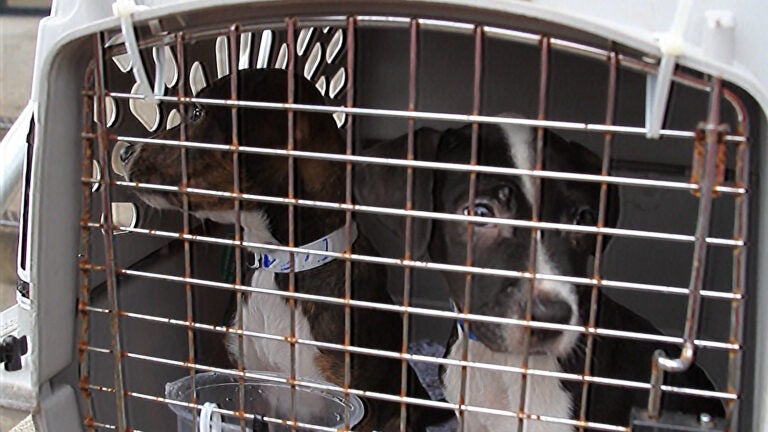 After a long trip, 10 puppies will soon be finding new homes in Boston.
The Animal Rescue League of Boston (ARL) welcomed the new puppies on Friday through a partnership with All Sato Rescue, which is based in Puerto Rico. All Sato estimates that there may be more than 100,000 stray dogs on the island, causing local shelters to be overwhelmed.
"By partnering with organizations like All Sato Rescue, ARL is able to find these puppies loving homes, while at the same time help free up space for other homeless animals on the island," ARL spokesman Michael Defina said in a statement.
The puppies are currently in a mandatory 48-hour quarantine period where they will be checked by veterinary staff. You can learn more about the puppies over at ARL's website.