Animals
State police responded to help an osprey hit by a truck
"We are rooting for him."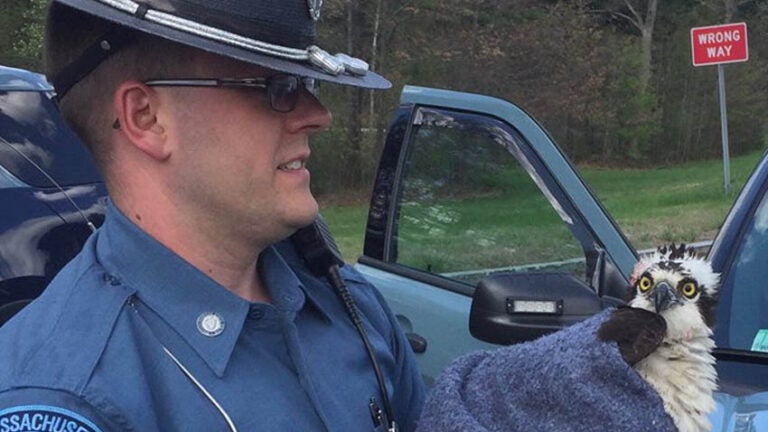 State police say when the driver of a tractor-trailer realized that he had hit a bird on Interstate 84 in Sturbridge on Wednesday afternoon, he called for help.
He told state police the bird was injured, but alive.
Three state troopers responded to the scene around 2:40 p.m., and the injured bird was scooped up in a blanket and taken to Tufts Wildlife Clinic in Grafton.
"The good folks at Tufts identified the bird as an osprey, and did x-rays on its injured wing," state police said.
The hope is that once a pin is set in the bird's wing, it will heal, according to police.
"We are rooting for him," the department said.
https://www.facebook.com/MassStatePolice/posts/1699850050098971