Animals
A shark stole this fisherman's catch—and then the expletives started flying
"Did you get that on film?"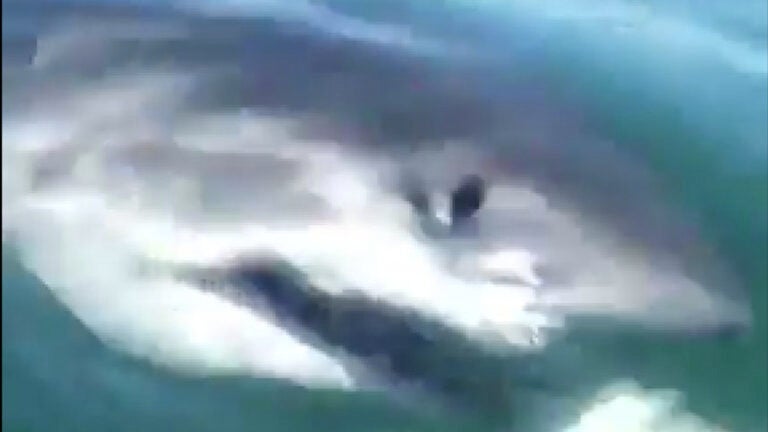 It starts like a typical fishing video of a guy reeling in a sizable fish as the ocean laps against the side of the boat — but then a great white shark swoops in out of nowhere and instantly gobbles down the catch.
A round of yells and expletives erupts from the people on the boat as the shark swims away.
The boisterous scene was captured by Chris Morrissey off Chatham and shared by the Atlantic White Shark Conservancy Monday afternoon.
We advise fishermen to take this into consideration when handling fish around their vessel.
Video taken off Chatham by Chris Morrissey. Submitted by
Finn Lynch. (*video contains adult language) (2/2) pic.twitter.com/oLX2IslNzM

— Atlantic White Shark Conservancy (@A_WhiteShark) September 18, 2018
While shocking, the nonprofit focusing on shark research and education says that the event was far from unique.
"We've had a large number of videos, photos and reports come in this season of white sharks grabbing fish off fishermen's lines on the outer Cape and Cape Cod Bay," the conservancy said. "The number of white sharks off the coast of [Massachusetts] remains high in September and October."
The conservancy urged those fishing to "take this into consideration when handling fish around their vessel."
The video comes after a number of shark-related incidents and sightings.
A 26-year-old Revere man died Saturday after being attacked by what's thought to be a great white shark off of Newcomb Hollow Beach in Wellfleet, and, last month, a New York man was bitten by a great white shark near Truro.