Animals
Split-colored lobster — one in 50 million — on display in Maine
You can touch it yourself at the Maine Center for Coastal Fisheries.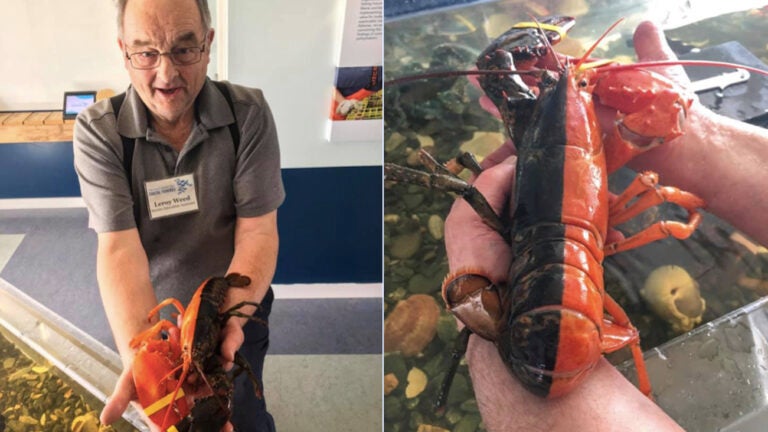 A rare split-colored lobster is on display at the Maine Center for Coastal Fisheries.
The crustacean, whose color is split almost perfectly down the middle, is one in 50 million, according to National Geographic.
The lobster is now living in the center's marine touch tank at Discovery Wharf in Stonington, Maine, according to a Facebook post from MCCF.
Many commenters on the center's Facebook page noted that the lobster looks half-cooked.
The New England Aquarium obtained a two-toned lobster of its own in 2012. The sea creature, which was bifurcated orange/black in a straight line down its back, was donated to the aquarium just before Halloween.
The "Halloween lobster," named Pinchy, eventually molted its multicolored shell.
MCCF's Discovery Wharf is open Tuesday through Saturday from 10 a.m. to 4 p.m. until mid-October.