Animals
First kiwi hatched at Franklin Park Zoo is 'strong and thriving'
He'll make his exhibit debut soon.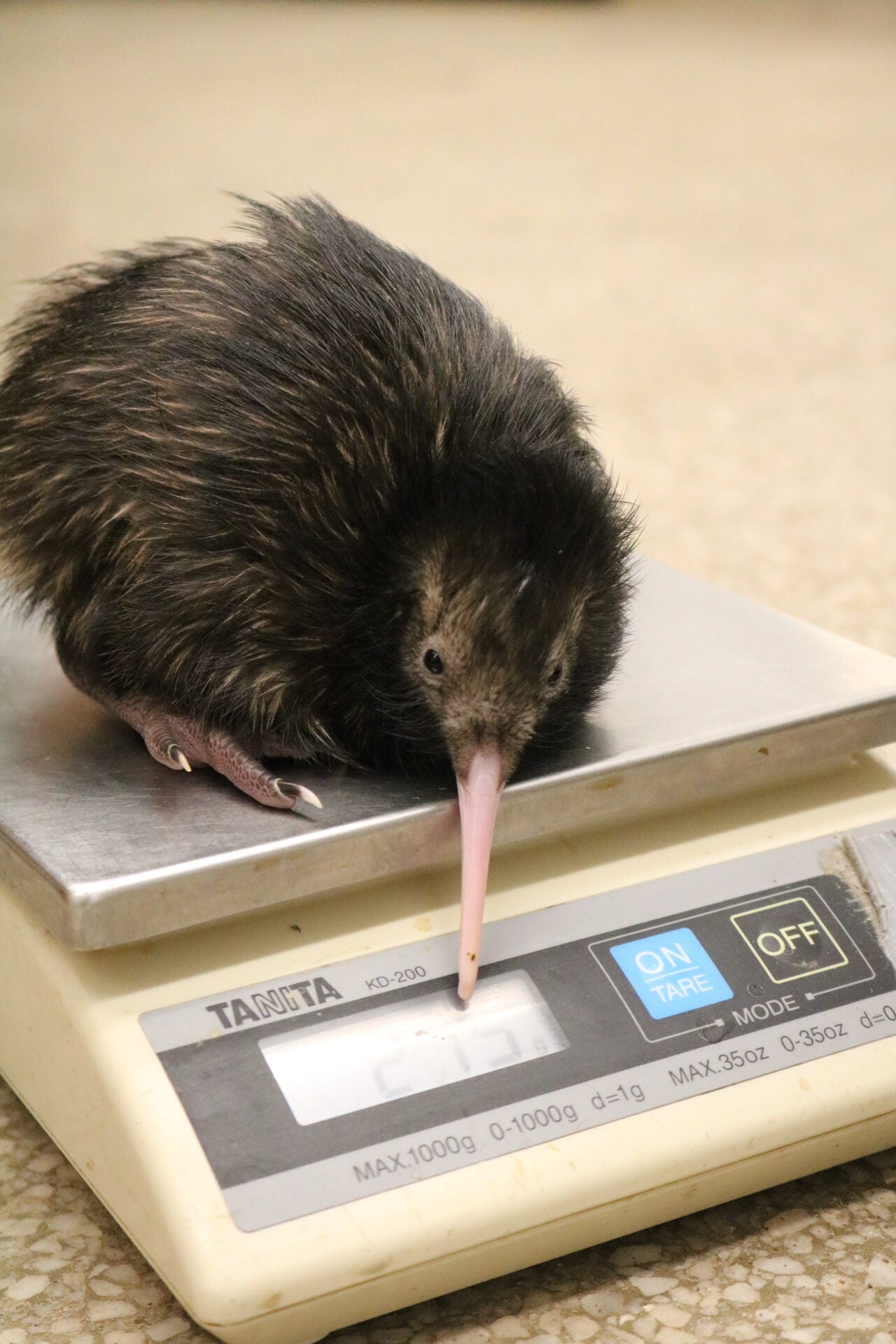 The baby boom at Franklin Park Zoo has continued with a new feathered friend.
Zoo New England, which manages Franklin Park Zoo and Stone Zoo, announced the hatching of a kiwi chick Wednesday. The charming New Zealander, who emerged from his egg at the end of December, is the first ever hatched at the zoo.
A video shared by the zoo shows the "strong and thriving" young avian preening and using his long beak to pick out insects from the ground.
"We are very pleased with the growth of the chick so far," veterinarian Dr. Brianne Phillips said. "With all newly hatched birds, you want to make sure that the legs are not splayed, or in an abnormal position. He has nice strong legs in a good stance and has become more active with each day."
There's already big plans for the currently unnamed chick. The flightless bird is set to join the Outback Trail exhibit within a few weeks and will eventually mate with Aria, a female kiwi at the zoo.
Franklin Park Zoo participates in the Kiwi Species Survival Plan, a collaboration between zoos to bolster the population of the vulnerable species. It's the only zoo in New England and one of only 10 in North America to show brown kiwis.
Get Boston.com's browser alerts:
Enable breaking news notifications straight to your internet browser.