Beer
Somerville Brewing Company is releasing a #ThanksObama beer next week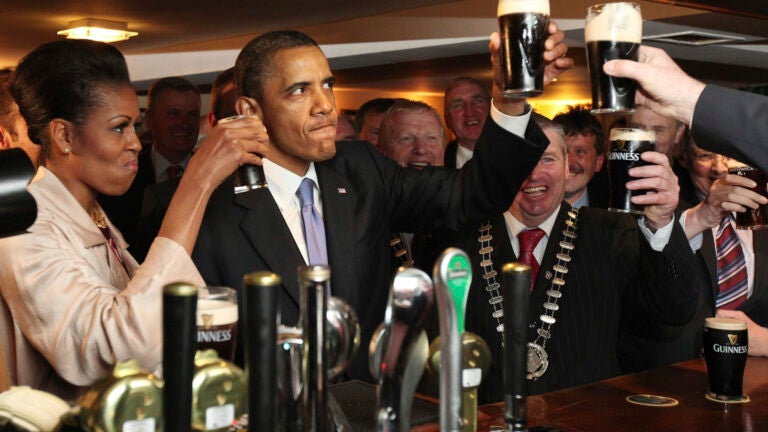 #ThanksObama has gone through quite a transformation.
The hashtag originated in 2009 as a conservative meme, before it was coopted by President Barack Obama's supporters as a satirical—and at-times nonsensical—expression of frustration toward "basically any societal ill."
And now, it's a beer.
Somerville Brewing Company is releasing #ThanksObama, a warming heartfelt stout ale, in tribute to the outgoing president.
The launch will take place next Thursday, January 19, the eve of President-elect Donald Trump's inauguration.
"Please join us to lift a pint in gratitude for marriage equality, healthcare reform, the protection of our civil liberties and eight years of progress," reads the event page of the release. The event will run from 11 a.m. to midnight at Slumbrew's 15 Ward St. brewery and taproom.
Caitlin Jewell, who cofounded and owns Slumbrew with her husband Jeff Leiter, said Tuesday evening that she's still waiting on tasting notes on the beer from her brewers. According to Jewell, #ThanksObama is one of the brewery's experimental beers, which aren't commercially marketed.
"Our experimental beers get names that are more meaningful to our team," Jewell said, later adding, "Our team is incredibly diverse and inclusive, so a tribute just felt right. We will miss him and wish him and his family all the best."
Just don't call it a beer summit.