Beer
Sam Adams is releasing a very limited 'Red Seat IPA' in honor of Ted Williams's 502-foot home run
There will be 502 bottles available at a release party that starts promptly at 5:02 p.m. later this month.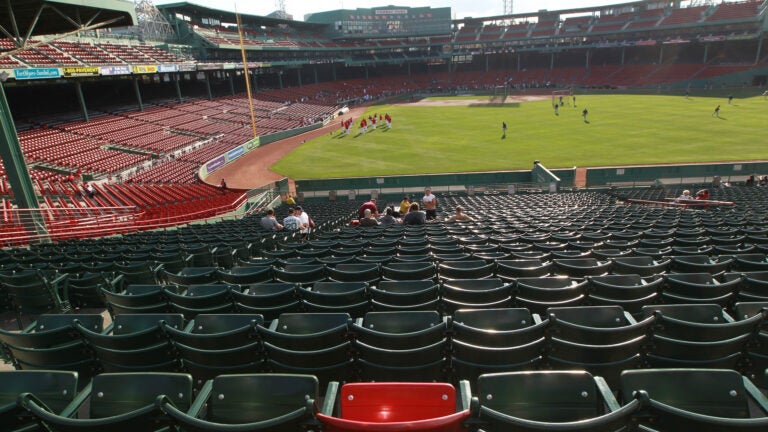 After Ted Williams blasted a deep, 502-foot home run into Fenway Park's bleachers on June 9, 1946, the magnitude of the accomplishment was marked with a single red seat where the ball landed and struck a Red Sox fan in the head.
Now, the seat will have an India Pale Ale named in its honor.
Samuel Adams is releasing a very limited batch — or 502 numbered bottles — of "Red Seat IPA."
The special brew will be released starting at 5:02 p.m. on Thursday, Sept. 27 (which happens to be the 296th birthday of the patriot Samuel Adams) on a first-come-first-served basis at a release party inside the company's 30 Germania St. brewery in Jamaica Plain, according to a press release.
"Red Seat IPA is bold and lively with the tropical and fruity character of Australian hops balanced by a smooth and roasty malt backbone that gives the beer hints of toffee," the brewery said in an email to Boston.com. "This flavorful brew is rounded and smooth with a dry and citrusy hop finish, making for a complex yet drinkable beer."
A $10 ticket gets you inside and includes two pints of Samuel Adams beer and a "Red Seat IPA" koozie, according to an Eventbrite.com listing.
However, if you have a ticket, it doesn't mean you'll get your hands on the exclusive IPA. The limited edition brew will be sold to the first 502 people in line, the listing said.
Party-goers can also check out food vendors with ballpark cuisine and a baseball-themed trivia competition with Red Sox-related prizes for top finishers, according to the listing.