Beer
After tumultuous process, Tree House Brewery reaches settlement with Sandwich neighbors
"The vision for this location — a lively bastion of community and spirit, with locals enjoying the view over a pint and a lobster roll while forgetting about life for a while — is one that drives us obsessively to get this right."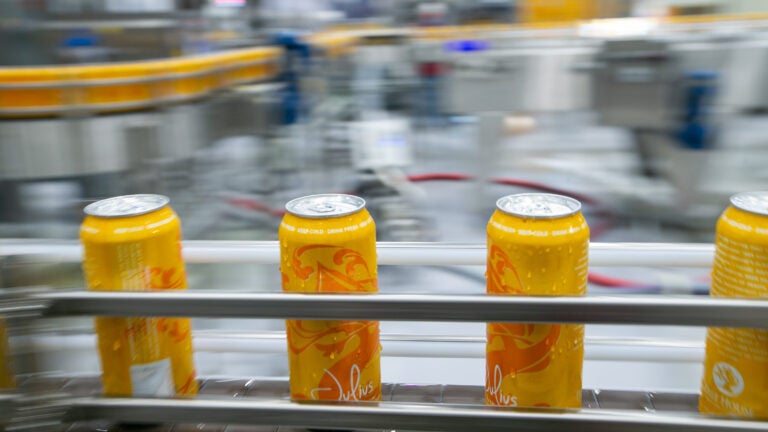 When Massachusetts-born Tree House Brewery bought a property in the idyllic Cape Cod town of Sandwich last fall, it announced plans to open the outpost in the summer of 2021. But, as the summer season draws to a close, the brewery has just reached a settlement agreement with neighbors to move forward with fully opening.
The brewery, which is slated to include an outdoor beer garden, food trucks, as well as indoor seating and a morning cafe, has yet to open, and has been operating to-go service only throughout the summer.
It started in April, when a group of residents in the Town Neck neighborhood questioned the legality of the taproom, the Cape Cod Times reported. Attorney Daniel J. Bailey III, who represented four local households, filed an appeal with the Massachusetts Building Code Appeals Board saying the town unlawfully permitted Tree House Brewery to make extensive repairs on the structure without first meeting federal flood zone regulations.
According to the Cape Cod Times, the zoning board never actually discussed the issue, and in early September the parties reached a settlement agreement, which establishes regulations around parking and drinking limits.
"They were OK with [the agreement]," Bailey told the Cape Cod Times. "It has some protections for them."
Per the agreement, the brewery can have 19 customer parking spaces next to the building, but the rest will have to be provided offsite with transportation to the brewery. In the meantime, residents will work with the town to establish a residential parking program.
The to-go program must end by 6 p.m., according to the Cape Cod Times, and the brewery must limit customers to three beers per person between Memorial Day and Labor Day. Outside the summer season, the brewery can use its own judgment.
There is something that could seemingly undo the agreement, however: capacity. When the agreement was settled, Tree House Brewery was permitted for a 57-person capacity, consistent with its limited opening plan. The restaurant previously in the space had a capacity of 313, Cape News reported, and in mid-September, the building inspector increased the inside capacity to 223. The new agreement says the neighbors can "take appropriate action" in the case of substantial change to approved plans, including an increase in the approved occupancy by more than 35 people, Cape News reported.
In a communication to local residents, Tree House founder Nathan Lanier shared their plans for a slow opening and steady commitment to ensuring a safe capacity. The brewery will run on a ticketing system to ensure it's never too crowded.
"The vision for this location — a lively bastion of community and spirit, with locals enjoying the view over a pint and a lobster roll while forgetting about life for a while — is one that drives us obsessively to get this right," he wrote. "This facility is designed to create an impeccable experience that has been arduously designed in consideration of its capabilities and surroundings. That is our promise, and that is what you can expect from Tree House."
Newsletter Signup
Stay up to date on all the latest news from Boston.com