Books
Want to fight Florida book bans? These Bostonians launched a project to help readers in the Sunshine State.
"What the bans are doing is they're not letting these marginalized people tell their story."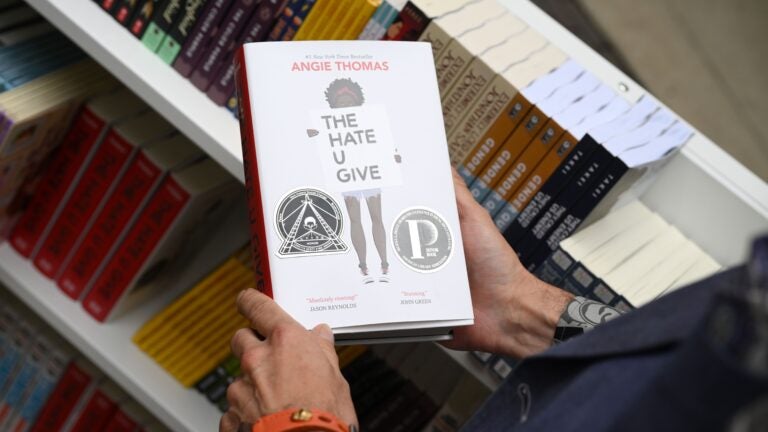 If you're looking for a way to fight the growing movement of book bans in Florida, you're not alone.
Helping readers in the Sunshine State is the idea behind a new project, BannedBooksUSA.org, launched by local tech entrepreneur and Kayak co-founder Paul English and Joyce Linehan, a former policy chief for the City of Boston and member of the Massachusetts Board of Library Commissioners.
The platform allows libraries, educational institutions, and anyone living in Florida to receive a banned book for just the cost of shipping. Anyone can donate to support the initiative or "order a book that has been banned from local schools or libraries to be shipped to someone in Florida," according to the initiative's website. A dollar from every order will be donated to the Florida Freedom to Read Project.
English and Linehan are working together on the project with nonprofit Electric Literature and Bookshop.org, which donates profits directly to independent bookstores.
A September report by PEN America found that Florida now leads the nation in book bans — more than 40 percent of the book bans in the United States are taking place in the Sunshine State.
"If you look at the authors behind the books that are banned, they're largely BIPOC, Black, gay, Indigenous," English told GBH. "They're people that have been marginalized with more attempts to marginalize them. And so what the bans are doing is they're not letting these marginalized people tell their story. They're instead trying to tell a very different story about American history and our society"
According to GBH, the cost of the project is being covered by a $100,000 investment by English.
The West Roxbury native told The Boston Globe he was a regular at the local library growing up and that he knew he had to do something about the book bans when started hearing about the growing challenges to texts across the country.
"Not everyone can afford to travel around the world, but in books, you can," he told the newspaper. "You can open your mind outside your bubble."
Linehan told GBH she is alarmed by the ongoing restrictions across the country.
"Intellectual freedom is the very cornerstone of our democracy and it has to be protected," she told the station. "It's a fundamental piece of the First Amendment rights that we have as Americans."
If successful, the English and Linehan will work to expand the project to other states, including Texas, and Missouri.
Newsletter Signup
Stay up to date on all the latest news from Boston.com