Bruins
What Bostonians need to know this week
Spring weather, state budgets, licking bans, and more.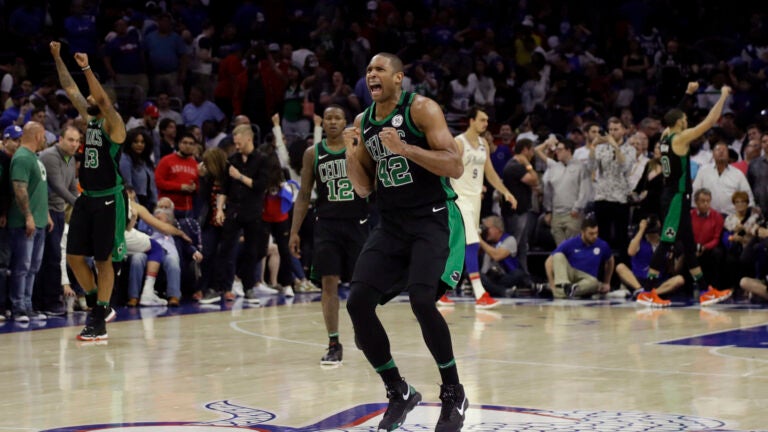 Jump-start your week — find out what you missed this weekend, along with upcoming events, sports, and weather all in one place. Want the "What Bostonians Need to Know" briefing in your inbox every Sunday? Sign up for our weekly newsletter, which launches soon.
What to know this week:
Celtics continue to roll: It was quite a nail-biter, but the Celtics pulled off an overtime win on Saturday. The 76ers tied the game with a buzzer-beater at the end of regulation, leading to a premature celebration featuring lots of confetti—and a significant delay of game. The Celtics prevailed in OT and now lead the series 3-0. Game 4 is set for Monday at 6 p.m.
Goodbye winter, for real: After weeks of wild temps, things are expected to finally even out this week. The weather should feel spring-like, with most days seeing sun and highs in the 60s.
Busy State House: Senate budget chief and Ways and Means Committee chair Karen Spilka will release the Senate's final budget on Thursday. Spilka is expected to be promoted to Senate president in July to replace Stan Rosenberg, who resigned last week after 31 years in the state Senate due to multiple ethics and harassment allegations against his husband, Bryon Hefner. 
What you missed over the weekend:
It's just Justify: The weather was no match for the funky hats at the 144th Kentucky Derby on Saturday. A horse named Justify won the race, making it the fifth Derby win for trainer Bob Baffert. 
Stop licking, Brad: On Saturday, the NHL announced it has spoken to Bruins star Brad Marchand about his tendency to lick opponents while on the ice. Marchand and the team have been put "on notice" about the "unacceptable" tongue-wielding behavior, the league said. Marchand appeared to lick Tampa Bay Lightning player Ryan Callahan on Friday, drawing criticism.
The weekend in Trump: On Friday, President Trump praised gun rights at the National Rifle Association convention in Dallas and on Saturday, he made an appearance in Ohio where he promoted his ''America First'' agenda. Meanwhile, it was also reported Saturday that special counsel Robert Mueller's team interviewed Trump's friend and California real estate investor Tom Barrack.
What's happening in Boston:
Banned in Boston: The annual comedy and music show known for its musical satire and skits will take place on Friday at the House of Blues. The fundraiser features a variety of local celebrities, media personalities, and politicians. This year, Massachusetts Attorney General Maura Healey, U.S. Representative Jim McGovern, and Aerosmith's Tom Hamilton, are scheduled to perform.
Local food galore: The Copley Square Farmers Market is back this Friday, featuring dozens of local farmers and vendors. The annual market will be open Tuesdays and Fridays every week through November 20th.
Kygo is coming: Kygo, a Norwegian house music DJ, is set to play the TD Garden Saturday night in support of his 2017 sophomore album "Kids in Love." In the U.S., Kygo is best known for the song "It Ain't Me" featuring Selena Gomez.
This week's Red Sox schedule:
Tuesday, May 8: 7:05 p.m. at the New York Yankees on NESN
Wednesday, May 9: 7:05 p.m. at the New York Yankees on NESN and ESPN
Thursday, May 10: 7:05 p.m. at the New York Yankees on NESN
Friday, May 11: 7:07 p.m. at the Toronto Blue Jays on NESN
Saturday, May 12: 4:07 p.m. at the Toronto Blue Jays on NESN
Sunday, May 13: 1:07 p.m. at the Toronto Blue Jays on NESN
This week's Bruins schedule:
Tuesday, May 8: TBD, versus the Tampa Bay Lightning (if needed)
Thursday, May 10: TBD, at the Tampa Bay Lightning (if needed)
This week's Celtics schedule:
Monday, May 7: 6:00 p.m. at the Philadelphia 76ers on TNT
Wednesday, May 9: TBD, versus the Philadelphia 76ers on TNT (if needed)
Friday, May 11: TBD, at the Philadelphia 76ers on ESPN (if needed)
Sunday, May 13: TBD, versus the Philadelphia 76ers (if needed)
This week's Revolution schedule:
Saturday, May 12: 7:30 p.m. versus Toronto FC on NBC Sports Boston