Crime
Woman who mistakenly linked Hernandez to Deflategate excused from serving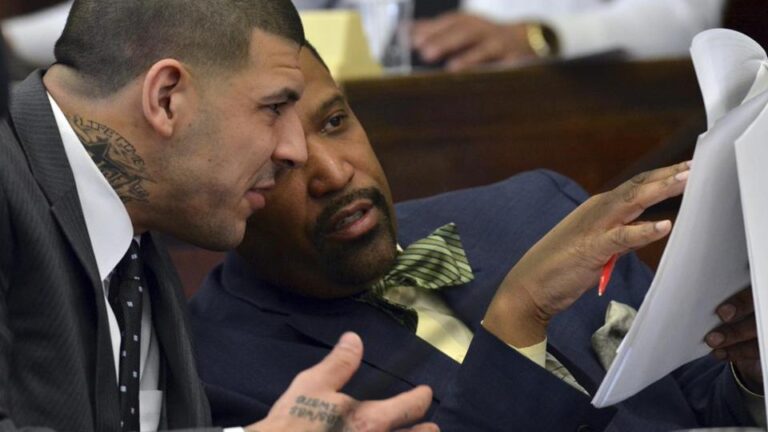 Three people were selected Friday to serve on the jury for the upcoming double murder trial of Aaron Hernandez, capping a bizarre day that included a Deflategate reference and some jurors possibly flouting a judge's order barring any discussion of the case against the former New England Patriots star.
The Deflategate incident came up during questioning of a woman identified as juror 13 in Suffolk Superior Court. She told Judge Jeffrey Locke that she knew little about Hernandez, except for a brief conversation she overheard among co-workers about a year ago.
Read the complete story at BostonGlobe.com.
Don't have a Globe subscription? Boston.com readers get a 2-week free trial.