Local
Winchester 7th-grader fires back at Trump supporter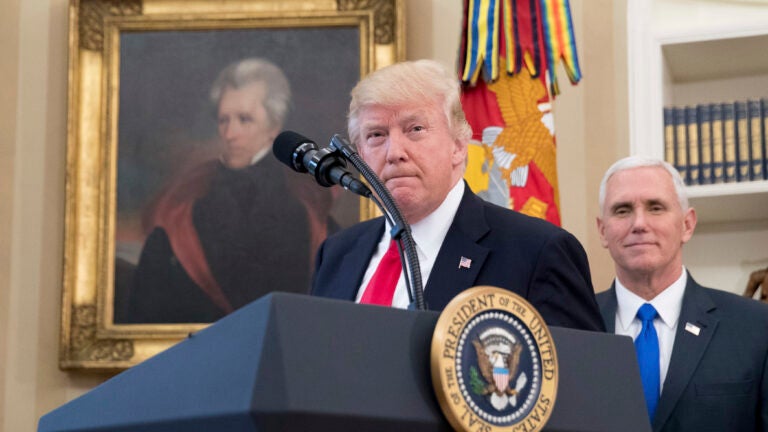 Luke Macannuco sat down at a table at his home in Winchester on April 23 and typed out a fiery response to a letter from a President Trump supporter that had appeared in his hometown paper.
A week later, the 13-year-old has received accolades for his pointed rebuke from people across the country — including the likes of Chelsea Clinton and actor Andy Richter — much to his family's surprise.
"I couldn't believe it," Luke's mother, Shawn Macannuco, told the Globe. "He kind of wondered if anyone would read the letter. The fact that it wasn't only read in our town, but read everywhere — it's blowing his mind."
Read the complete story at BostonGlobe.com.
Don't have a Globe subscription? Boston.com readers get a 2-week free trial.