Marathon
Jeff Bauman and Jake Gyllenhaal are honorary co-captains for a Boston Marathon team
They'll support the team for Boston Medical Center, the hospital where Bauman was treated following the Marathon bombing.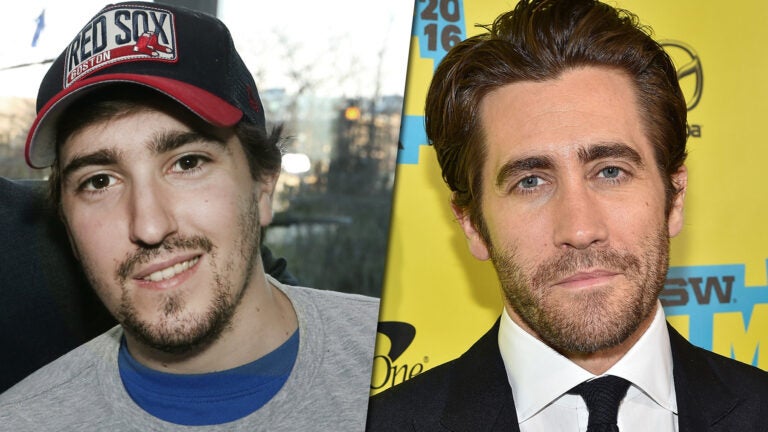 Boston Medical Center announced Monday that former patient and Boston Marathon bombing survivor Jeff Bauman and actor Jake Gyllenhaal are teaming up as co-captains of the hospital's 2016 Boston Marathon Team.
The two will provide support to a group of 87 people running on Team BMC on Monday, April 18, and will join the team at the BMC's annual pasta dinner the night before the race on April 17.
Bauman, who lost both legs from the knee down during the 2013 Boston Marathon bombing, was treated and underwent multiple surgeries at BMC. In April 2015, he testified in the trial that convicted Marathon bomber Dzhokhar Tsarnaev. Bauman's story and account from April 15, 2013 is immortalized in his memoir, Stronger, which hit shelves 2014.
Stronger is now being made into a major Hollywood movie starring Gyllenhaal. The film based on Stronger will begin shooting in Boston this spring, and is not to be confused with Mark Wahlberg's upcoming project about the Marathon bombing, Patriots' Day.
BMC has participated in the Boston Marathon for 13 years, raising $2.91 million for the hospital. This year, the team is raising funds for the hospital's "Building the New BMC" campaign, which will benefit the hospital's construction of a new Emergency Department.