Boston Marathon
Widow of doctor killed at Brigham and Women's plans to run Boston Marathon in husband's honor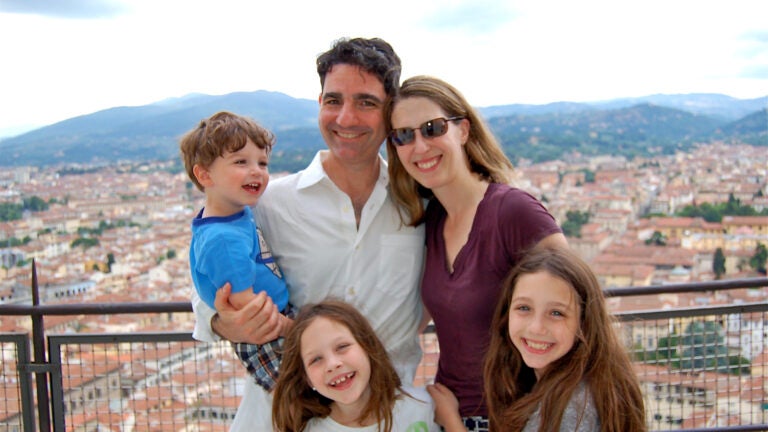 The widow of a slain Brigham and Women's doctor is training to run the Boston Marathon in memory of her late husband, WCVB reported.
Dr. Michael Davidson, a cardiovascular surgeon at the hospital, was shot and killed inside the hospital last year. He left behind his wife, Dr. Terri Halperin, and four children, the youngest of whom was born just months after his death.
Halperin has been training for this year's marathon, using running as an outlet for her grief. The couple had planned to run it together to mark her 40th birthday, according to the news station.
"It's my happy place, where I've been able to think and get out some of the things that have kept me up at night," she told WCVB. "It's just calming."
Friends and family ran the marathon last year for Davidson's family, raising $30,000. This year, Halperin is raising money for a fellowship at Brigham and Women's in her late husband's honor.
"I know that he would've been positive and cheerful and saying, 'you can do it, you can do it,' and I'll carry that with me as I run those 26.2 miles," she told the station.
See the full WCVB story here.