Boston Marathon
Literal armchair sleuth spends his time trying to catch Boston Marathon cheaters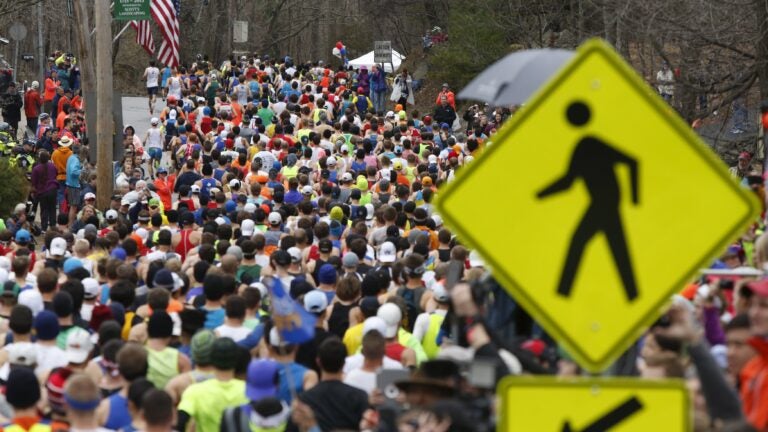 From Rosie Ruiz riding the MBTA to a Craigslist black market for bibs, the history of the Boston Marathon is replete with examples of cheating. But the modern mass of race photos, GPS technology, and race bibs online are perfect for armchair sleuths trying to find wrongdoing.
Derek Murphy, a 45-year-old business analyst in Cincinnati, is one of those armchair sleuths. Literally.
When his wife and two kids go to sleep, Murphy sits in his recliner, opens a spreadsheet on his laptop, and investigates the 2015 field of runners to pinpoint those who cheated their way into the race, according to a fascinating profile on Runner's World.
To qualify for the Boston Marathon, runners have to finish another marathon under a threshold time set by the Boston Athletic Association. (Runners can also qualify by raising a certain amount of money for charity.)
Murphy and a group of similarly minded investigators created an algorithm that compared the qualifying race times of the field of runners to how they finished the Boston Marathon in 2015. They then isolated 2,439 runners who finished the Boston Marathon 20 minutes slower than their qualifying time.
After looking through 1,409 runners of those runners, Murphy has so far found 47 examples of runners cheating in another race to get a qualifying time for Boston. Those include 29 people who received bibs from someone else, 10 who cut courses, four who falsified their race results, and four who hired bib "mules" to run for them.
In addition, Murphy's site, Marathon Investigates, was instrumental in pointing out popular running blogger Gia Alvarez had given her bib to a friend and used her finishing time to qualify for the marathon.
Murphy says he's provided the results of his investigation to the BAA for suspected wrongdoing.
You can read the full story at Runner's World.