Marathon
Bill Richard: The Boston Marathon is 'incredibly inspiring for us'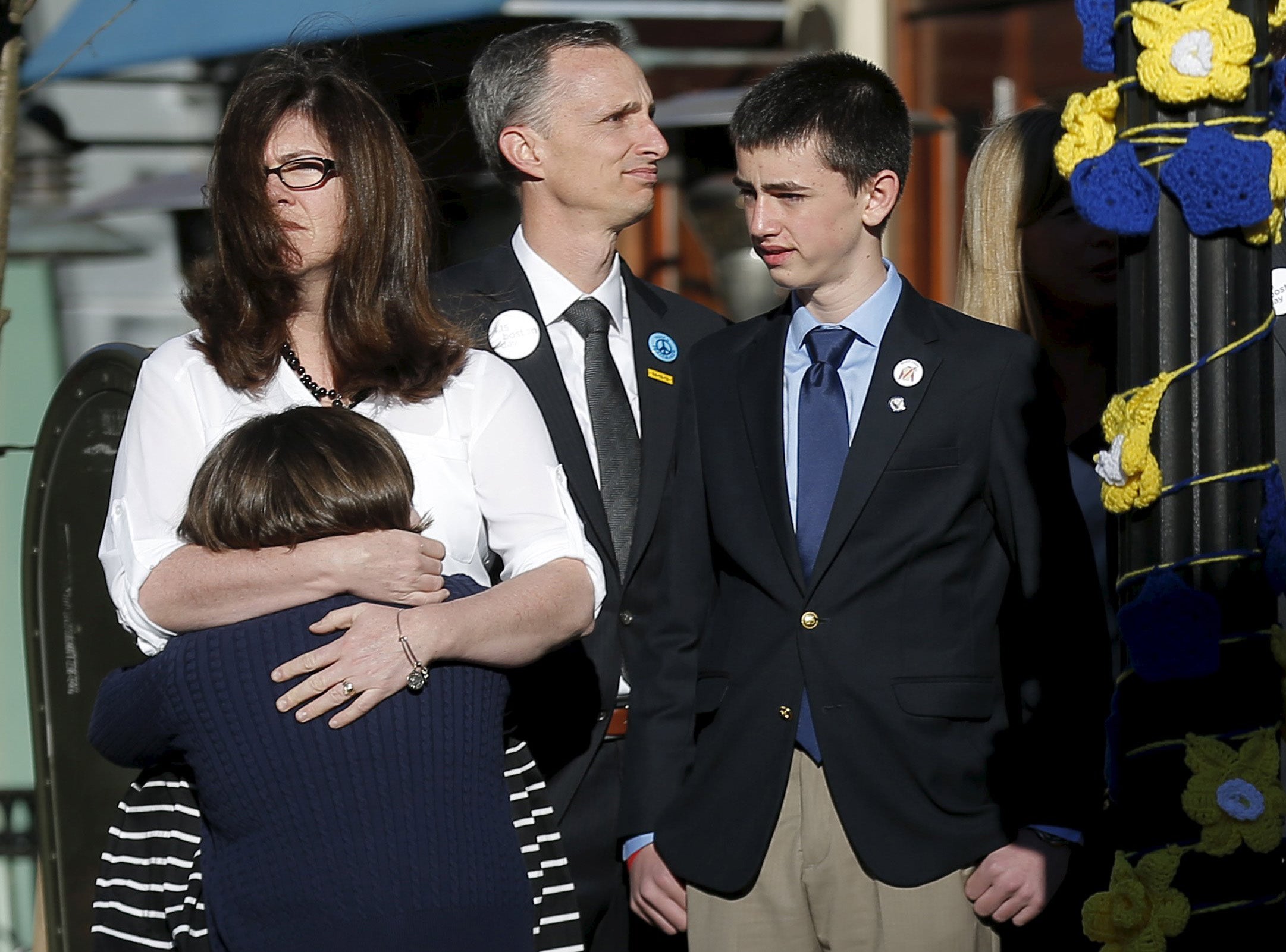 Three years after tragedy struck the Martin family at the Boston Marathon finish line, Bill Richard is embracing the Boylston Street location.
"What happened back in 2013, I think there are some folks who are still a little hesitant to head back to Boylston," Richard said in an interview with WBZ NewsRadio 1030. "I'm grateful that our children are willing to go, we're willing to go. We embrace the marathon, we embrace running. We embrace it as a means for money to support the Martin Richard Foundation."
On April 15, 2013, a bomb blast killed 8-year-old Martin Richard and injured his father Bill, his mother Denise, and his siblings Henry and Jane. Since then, the family has formed the Martin Richard Foundation to raise money to accomplish Martin's famously scrawled phrase: "No more hurting people. Peace."
In an interview with WBUR, Bill Richard spoke meaningfully of the group of people running in honor of Team MR8.
"It means quite a bit," Richard said. "It's incredibly inspiring for us."
This year, the Martin Richard Foundation had a goal of raising half a million dollars. They raised $700,000, Richard said, and much more in messages of love and support.
"It's incredibly gratifying. We receive so many, to this day, so many letters and emails of kindness and support," Richard said. "We hope that Martin's message just makes people think twice, and maybe they were in the process of making a bad decision and they decide, you know what, I'm gonna do something nice today instead."
Photos: Scenes from the 2016 Boston Marathon
[bdc-gallery id="691078″]