Boston Marathon
Newlyweds celebrate their 'runningmoon' at the 127th Boston Marathon
Tom De Bruyn, 38, and Marion Jeanne, 41, were married earlier this month — just in time for the marathon.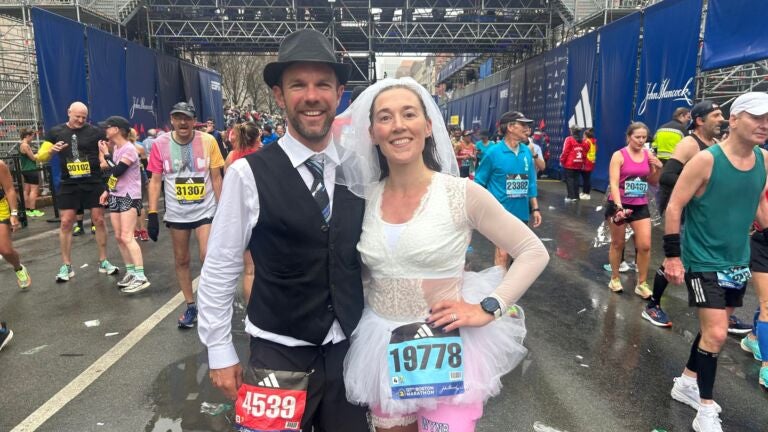 San Francisco newlyweds Marion Jeanne and Tom De Bruyn celebrated their marriage in a fun, creative way Monday — by running the Boston Marathon in wedding costumes.
"As a joke, we were saying it's our 'runningmoon,'" Jeanne said.
The couple was married at San Francisco City Hall on April 4, and wanted to celebrate their marriage before they hold a bigger ceremony with their families, who live in Europe, next summer. Jeanne is French, and De Bruyn is Belgian.
A 'runningmoon' is a fitting way for them to celebrate their bond, as they met through their mutual love of athletics. The pair have been together for three and a half years after meeting through the San Francisco Triathlon Club.
Both Jeanne, 41, and De Bruyn, 38, participate in triathlons and marathons, and often train together to support one another. De Bruyn even ranked first in the Iron Man Triathlon world championship in 2021 for men aged 35 to 39.
It was training together for the world championship that resulted in a happy but unintentional opportunity — Jeanne trained so hard that she qualified for the Boston Marathon.
"I was very surprised because I was not even dreaming of qualifying because I didn't think it would be possible," she said.
After De Bruyn proposed last June, the couple decided to get married before the Boston Marathon and have fun running together in wedding costumes to celebrate their journey.
"Boston — it's such a celebration of the community with everyone cheering," Jeanne said.
And that's exactly the response they got Monday while running across the 26.2-mile route. Jeanne said people couldn't stop cheering and wishing them congratulations.
"It was wild… We got a lot of smiles and laughter," De Bruyn said.
The sense of community and friendship is what they love about running triathlons and marathons, De Bruyn said.
"It's not a team sport. But sometimes, because we train with a group of friends and a community, it's kind of a team sport in a way," Jeanne said.
Monday was Jeanne's first Boston Marathon, and De Bruyn's second, but De Bruyn said they are excited to return in the future.
"We love Boston," Jeanne said "It was a great celebration and we have a lot of great memories."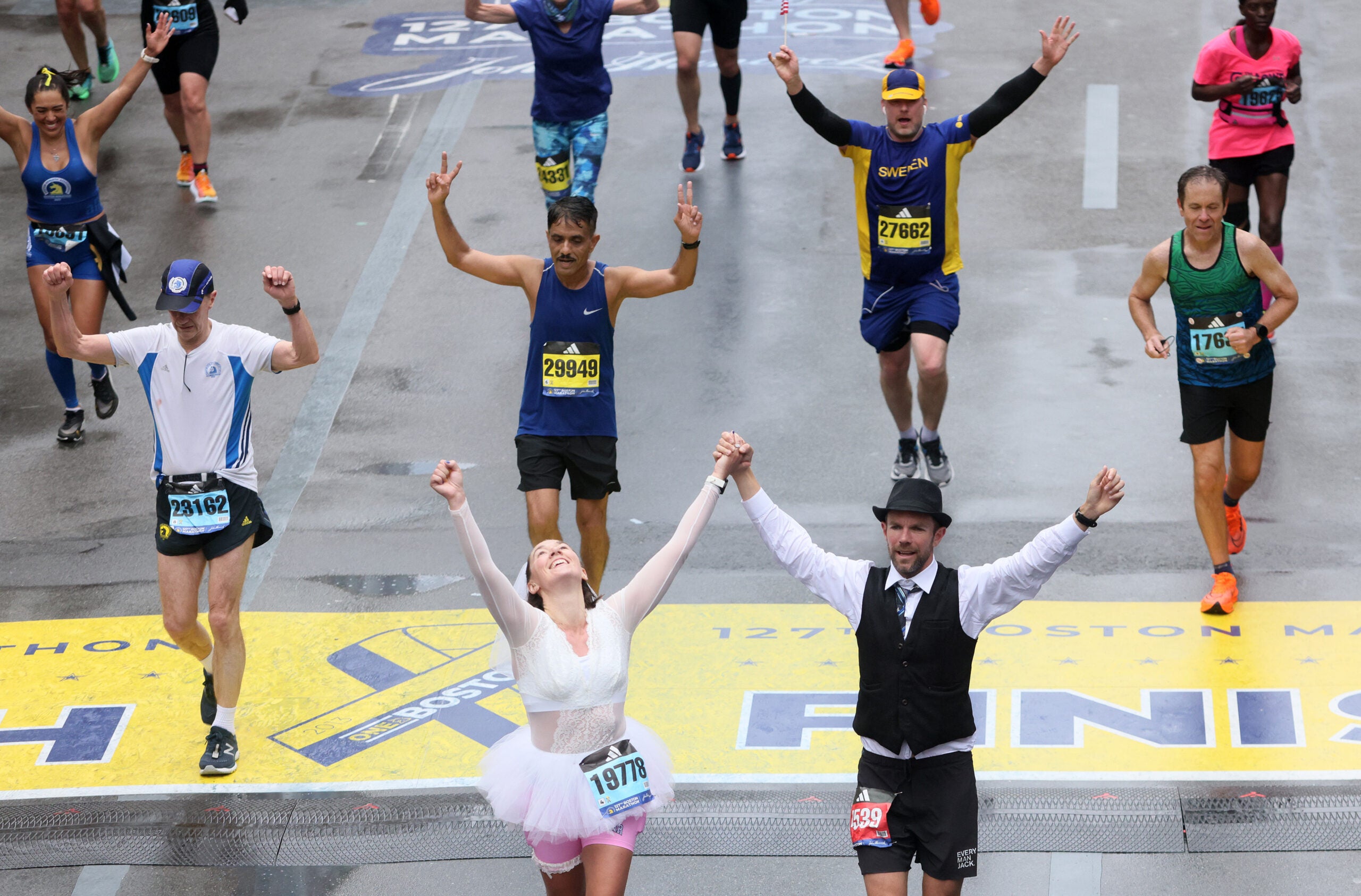 Newsletter Signup
Stay up to date on all the latest news from Boston.com