Schools
Boston schools may turn to remote learning despite state guidance to keep kids in the classroom
Officials also detailed new strategies for curbing COVID-19 in schools including increased testing, requiring a negative test to come back to school, and better masks.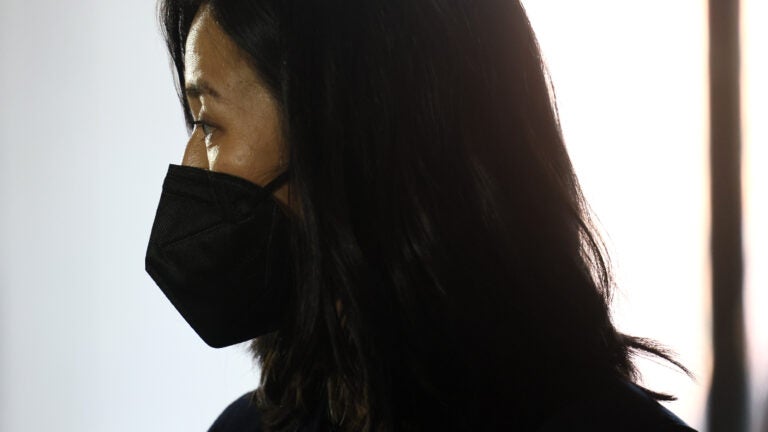 Mayor Michelle Wu said Monday that despite state guidance to the contrary, Boston Public Schools may shift to remote learning in the coming weeks amid rising COVID-19 infections.
The mayor gave the update at a press conference, where she noted that some schools were preparing contingency plans in case they needed to go remote in the coming weeks.
"Whether or not we get credit from the state for a day of remote learning … if a school needs to do that because of staffing issues, we are going to take that [option] if that's the safest way to administer learning that day," Wu said, according to WGBH. "It just means that we would have to make up days through the end of the year."
On Monday, Governor Charlie Baker reiterated the state's position largely forbidding districts from utilizing remote learning. "We've said all along that we think the best place for kids is in school," Baker said at the State House, according to The Boston Globe.
Wu, when speaking of Tuesday's districtwide school closure, repeatedly cited weather concerns, exacerbated by the pandemic.
"Tomorrow, temperatures are expected to be quite cold with the wind chill, and so just to prioritize the safety of our students, and especially given the staffing issues that we are seeing in schools and with our school bus drivers as well, we want to make sure there's no risk of students being either out in the cold on the way to school, or having issues in school because [of] the ventilation that's needed with the pandemic and more windows being open throughout each of our school buildings."
The announcement accompanied new strategies for curbing the transmission of COVID-19 in public schools.
Those strategies include increasing surveillance testing, enforcing isolation practices for those who test positive, requiring people to have a negative rapid antigen test to return to school, and providing surgical masks to teachers and staff, according to the paper.
"We're trying to put the right mitigation strategies in place to keep schools as safe as possible," Dr. Bisola Ojikutu, director of the Boston Public Health Commission, said at the press conference.
The next step, she told the paper, is to get people vaccinated. The vaccination rate among children ages 5 to 11 is about 37 percent throughout the city, Ojikutu noted.
Newsletter Signup
Stay up to date on all the latest news from Boston.com