Red Sox
MBTA preps Kenmore ahead of Opening Day at Fenway Park
Complete with a fresh coat of Green Monster paint.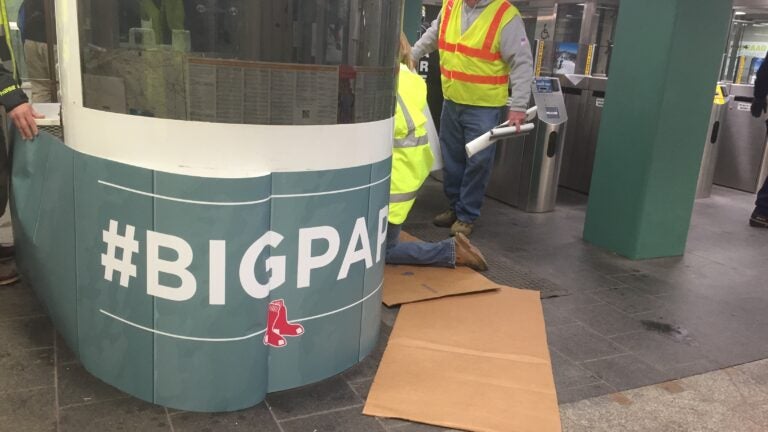 On Monday, the Red Sox will take to the field at Fenway Park for the first time in 2016 with a new look: David Price on the mound, Pablo Sandoval on the bench. At nearby Kenmore Station, the MBTA is freshening up ahead of the new season's home opener, too.
Columns at the station were dressed this week with paint donated by the Red Sox, the same shade that colors the Green Monster. This marks the fifth season the Green Monster paint has been used at Kenmore, according to Bill McClellan, MBTA assistant general manager at the MBTA.
The T will also install new Sox-related signage at the station — also provided by the team, McClellan said — before the first home game. The station currently includes some imagery featuring the 2013 team, which won the World Series, but it will be updated for this year's team, with a focus on storied designated hitter David Ortiz.
"With this being the final year of Big Papi's distinguished career, a lot of the graphics are going to feature Big Papi and other notable Red Sox players," MBTA General Manager Frank DePaola said.
DePaola said the T boosts staffing at Kenmore for Opening Day with customer service employees, but that tapers off after the first few games of the season.
Workers who said they were hired by the Red Sox were also touching up team-related murals at Fenway Station on Friday.