COVID
Brigham nurses, hospital officials at odds over visitor policy, other COVID-19-related issues
Nurses call the visitor policy "lax," while officials say it has actually been altered for safety during the latest surge.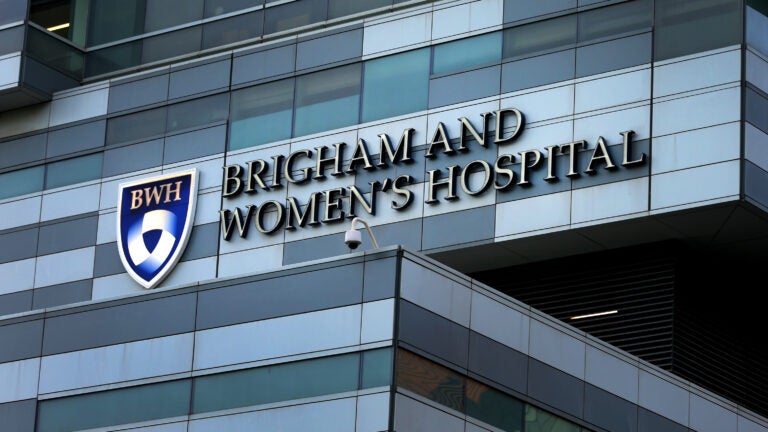 Nurses at Brigham and Women's Hospital are voicing concern over what they're calling a "lax visitor policy."
But hospital officials claim that the policy has actually been altered for safety during the current spike in COVID-19 cases.
"The Brigham's lax visitor policy during the Omicron surge is putting patients and nurses at higher risk for infection, especially in maternity units where patients and staff are in close contact with support people for extended periods of time," Kelly Morgan, a labor and delivery nurse at the Brigham and vice chair of the MNA Bargaining Committee, said in a press release. A support person is counted as a visitor, the MNA clarified.
For the current week, a total of 190 nurses and 693 total employees have tested positive for COVID-19. Last week it was 156 nurses and 459 employees total, according to the press release.
The nurses also accuse the hospital of "not adequately enforcing personal protective equipment requirements for visitors."
Other hospitals, like Beth Israel Lahey, are not allowing visitors. St. Elizabeth's Medical Center has a restricted visitor policy with some exceptions, including for hospice, labor and delivery, NICU, those with physical and intellectual disabilities, and minors.
At the Brigham, nurses said they're concerned that visitors who are COVID-19 positive are entering the hospital.
But the hospital says it has already addressed its visitor policy with limiting visitor hours, and reducing visitors to one per day, not two, effective Wednesday.
"In accordance with new guidance from the Massachusetts Department of Public Health, we are also strongly encouraging visitors to delay their visit until a later date when there are lower rates of community transmission," hospital officials said in a statement. "Visitors to the hospital are screened upon entry for symptoms of COVID-19 and required to follow our infection control policies, including wearing a hospital-issued mask."
Nurses and the hospital also differ in several other areas related to COVID-19:
Booster access
Nurses want the hospital to make it easier to get the COVID-19 booster shot.
Hospital officials say, however that they have "doubled the number of vaccine appointments" for workers over the past three weeks.
Testing availability
"Nurses are having to wait several days for asymptomatic and symptomatic testing," nurses said in the press release. "This is negatively impacting the Brigham's staffing crisis and the lives of nurses and other staff."
The hospital says it has "doubled our capacity over the last three weeks," adding that there are same-day appointments for employees.
"On the Brigham main campus, we have increased testing capacity by 44 percent over that period and more than doubled our capacity at the nearby West Roxbury testing site," hospital officials said.
PPE issues
Nurses are concerned with N95 mask policy, saying that nurses "do not automatically change out of their N95s between patients."
"If nurses are not properly protected, it creates greater risk for patients, for our colleagues and families," nurses said. "Nurses have reminded the hospital they need to provide fit testing and additional education about the types of N95s in use."
However, the hospital called N95 supply "one of our top priorities," and said the hospital is receiving shipments of the respirator masks.
"Even with these efforts, we need to proactively take steps to preserve our supply, given high usage of N95s. In alignment with Massachusetts Department of Public Health guidance, we have implemented extended use of N95 respirators, where employees are able to continue to wear their N95 mask without removing it across patient encounters, but as soon as a mask is removed, it should be thrown away and replaced with a new one," hospital officials said in the statement.
Newsletter Signup
Stay up to date on all the latest news from Boston.com