Business
Merchants say Massachusetts blue laws are outdated
Another complaint as some cite the need for stores to open on Thanksgiving with national retailers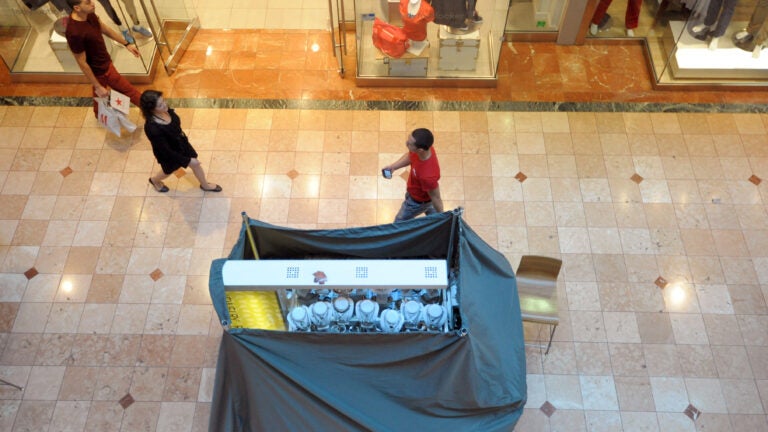 As national retailers plan to kick off the holiday shopping season earlier than ever with hours on Thanksgiving Day, some Massachusetts merchants are starting to question whether the state's Colonial-era blue laws, which prohibit Thanksgiving openings, are becoming outdated.
With stores in neighboring states such as New Hampshire set to open on Thursday night and Internet shopping always available, Massachusetts' restrictions may just be sending sales elsewhere, said Jon Hurst, president of the Retailers Association of Massachusetts, the state's largest retail trade group.
"Regulation doesn't really stop consumers from shopping; it just stops them from shopping in local stores,'' he said. "It's arguably taking away some sales that could otherwise occur right here in Massachusetts.''
On Monday, Target and Toys R Us became the latest chains to announce plans to open on Thanksgiving night. Last week Sears, Kmart, and Walmart said they would open Thanksgiving night rather than the morning of Black Friday, considered the traditional start of the holiday shopping season and one of the biggest in terms of sales.
Right now, however, Massachusetts retailers are "not clamoring'' for the right to open on Thanksgiving, Hurst said. But as more national chains move in that direction, the question is likely to become more pressing, he said.
"We probably need to have a discussion going forward about whether we need to revisit that law,'' he said.
Hurst argued that consumer demand, rather than state regulations, should determine the hours a store operates. He also suggested that opening on Thanksgiving could give some employees the opportunity to earn extra pay at premium holiday rates.
Target, whose Massachusetts locations will be opening at 1 a.m. on Black Friday, is not lobbying to change any state laws, said spokeswoman Jessica Deede. However, she noted, for some consumers, Thanksgiving hours may be preferable to getting up for traditional Black Friday sales.
"Some customers prefer to shop following their family gatherings rather than the early hours of the morning,'' she said.
To accommodate shoppers' desire for a head start while still complying with blue laws, a growing number of retailers in Massachusetts are opening just after midnight on Friday.
For example, the Northshore and Liberty Tree malls in Danvers; Burlington Mall; and South Shore Plaza in Braintree are among the shopping centers that will open at 12:30 a.m. on Black Friday.
Independence Mall in Kingston also plans to open then, said general manager Bill Hamilton. "It's in response to our anchor tenants pushing up their hours and the increased demand,'' he said.
Massachusetts is one of just a few states that continues to enforce blue laws, statutes put in place in the 17th century to ensure that holidays and religious days were properly observed. Some provisions, such as the prohibition against promoting dancing on Sundays, are no longer enforced. Over the years, some other parts of the laws, such as the ban on selling liquor on Sundays, have been overturned.
The laws include exceptions for some types of business, such as health care facilities, restaurants, and gas stations.
While more retailers are opening before dawn on Black Friday, most merchants remain closed on Thanksgiving. "There have not been any major problems with compliance in recent years,'' said Brad Puffer, a spokesman for Attorney General Martha Coakley.
Though national retailers point to the popularity of Thanksgiving hours among their customers, there has been a backlash.
On Change.org, a website that hosts online petitions, at least 20 petitions have appeared in recent days asking major retailers not to open on Thanksgiving so that employees could spend the holiday with their families, communications manager Charlotte Hill said. At least 200 Massachusetts residents have signed these petitions, according to the organization.
"People are upset that Thanksgiving is being turned from a family-focused day to a shopping event,'' Hill said.
For Richard Henry, the owner of Stellabella Toys, which has four locations in the region, the state of the blue laws here is irrelevant: He will not open any of his stores on Thanksgiving Day, he said.
Henry does not want to ask staffers to give up their holiday, he said. And the "wild-and-crazy'' deals that are the heart of Black Friday shopping are just not how his business operates.
Said Henry: "I don't see any reason to make people get in crazy lines.''