Business
On the menu at Gorton's/New England Aquarium lunch: Fish sustainability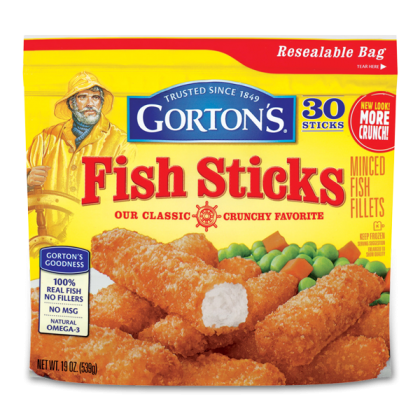 Captain Ahab had Moby Dick. For Gorton's, the Gloucester-based seafood company, the holy grail is the sustainable fish stick.
Fretting about supplies of Alaska pollock, tilapia, and salmon, Gorton's turned to the New England Aquarium for help on how to promote sustainable fishing practices and responsible aquaculture. Gorton's isn't the first company to look to the New England Aquarium for advice. Since 2000, the aquarium has been advising the Stop & Shop supermarket chain on how to improve the sustainability of its seafood. Another consulting client of the aquarium's: The corporate parent of the Red Lobster restaurant chain.
In fact, so many companies are seeking advice on such matters that the Boston-based aquarium now operates its Sustainable Seafood Advisory Services unit as a fee-for-service consultancy. The consultancy advises companies in the food industry on issues regarding environmentally responsible seafood and facilitates proactive changes along their supply chains to favor marine conservation.
In any case, Gorton's and the Aquarium are marking the fifth anniversary of their collaboration with a Wednesday lunch that features such items as a fish sandwich fillet with siracha mayonnaise and grilled vegetable relish. (In the library of artisanal mayonnaises, siracha is presumably right up there.) Also on the menu: Parmesan dusted fish sticks with garlic dipping sauce. (Alas, the advance copy of the menu does not include a recommended wine pairing for the fish sticks entree.)
Discussing her company's work with the aquarium,  Lisa Webb, Gorton's vice president of supply chain, said: "The partnership began with an in-depth assessment by the aquarium's sustainability team that identified areas of risk and opportunities for improvement for our full product line. Since then, the Aquarium's Sustainable Seafood Program has served as our consulting partner, analyzing and evaluating our fish supplies around the world from habitat impacts to fishing practices to overall health of the species to determine sustainability.''
Data points gathered from this effort, as well as a 2010 fact-finding mission to the tilapia farms of Asia, has led to improvements, Gorton's and the aquarium said. Over the five-year relationship, Gorton's seafood that is sourced from certified fisheries has grown from 64 percent to 97 percent, the company said.
"To conduct the environmental risk assessment, the New England Aquarium worked closely with Gorton's and also their suppliers,'' Tania Taranovksi, the aquarium's sustainable seafood programs manager, said. "The criteria used to evaluate wild fish stocks were stock health, fisheries management, habitat impacts, and rates of bycatch (the accidental capture of juvenile fish and other sea creatures, including protected species). The criteria used to evaluate farming operations were: environmental inputs and outputs, fish health, impacts on other species, and resource efficiency. Specific future actions were proposed based on the resulting analyses. The recommendations provided a range of options, including preferential sourcing, improvement projects, areas where additional research may be required, etc. Since the assessment was completed, Gorton's has taken many steps to improve the sustainability of their seafood.''
As it geared up for a Wednesday fish stick lunch at the aquarium's Sea Jellies Exhibit, Gorton's added: "At Gorton's, we believe that sustainability is a journey, and the effort is always evolving since research is needed to monitor the ups and downs of fish stocks. We'll continue to partner with the New England Aquarium to understand fishing trends and global aquaculture developments, and they will continue to share research around the environmental impact of species in Gorton's interest, such as Alaska Pollock, which is used in some of our classic products like Fish Sticks and our new Fish Sandwich Fillets.''