Business
CVS, Starbucks coming to South Station along with an 'airport style' bar and restrooms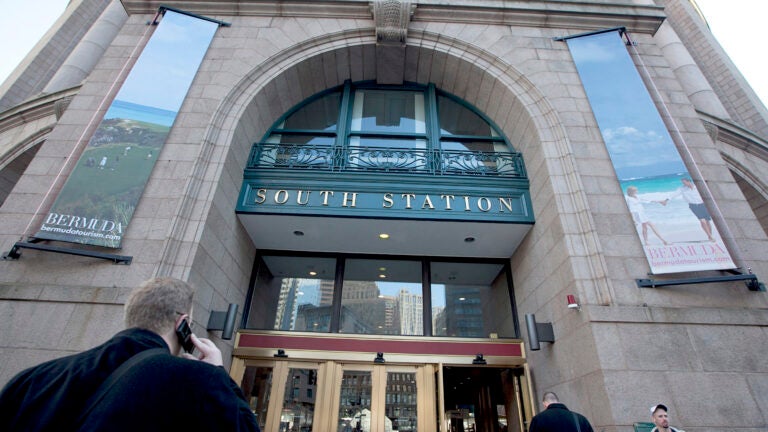 CVS/Pharmacy has signed a lease to open a two-level store in Boston's South Station in March, and the book store Barbara's Bestsellers plans to reopen shortly in smaller, different space on the station's grand course, said Equity Office, a large real estate company that manages the retail and office space at South Station.
Starbucks has signed a lease — no word yet on when the coffee giant will open its South Station location — and a Tavern in the Square is moving ahead with a 40-seat restaurant that will offer 50 draught beers and a scaled-down pub menu. Tavern in the Square hopes to open within the next few weeks, Equity Office said.
Also in the works: "An airport-quality ladies room in the former Clark's space and an expanded high quality men's room in place of the current restroom configuration,'' Equity Office said.
Equity Office announced the new leases as renovations at South Station are ongoing.
"South Station will soon offer patrons a full service atmosphere providing everything from coffee, an airport style bar, a CVS/pharmacy, and the return of its beloved bookstore,'' Britton Derkac, Equity Office's director of leasing, said in a statement.
Barbara's Bestsellers closed during the summer, Equity Office said; Tavern in the Square will occupy Barbara's former space.
CVS is scheduled to begin construction of its two-level store complete with an escalator and elevator this November with a planned opening in March. The store will feature a full service pharmacy, large health and beauty departments, convenience food offerings, and general merchandise. The store will occupy about 30,000 square feet of space.
"This is great news not only for the thousands of people who travel through South Station daily, but also for the Commonwealth as a whole,'' MBTA general manager Beverly Scott said in a statement. ''These leases help fund the upkeep of New England's busiest transit hub at no cost to the MBTA or taxpayers.''