Business
Pictures: Chess, rubber duck inducted into Toy Hall of Fame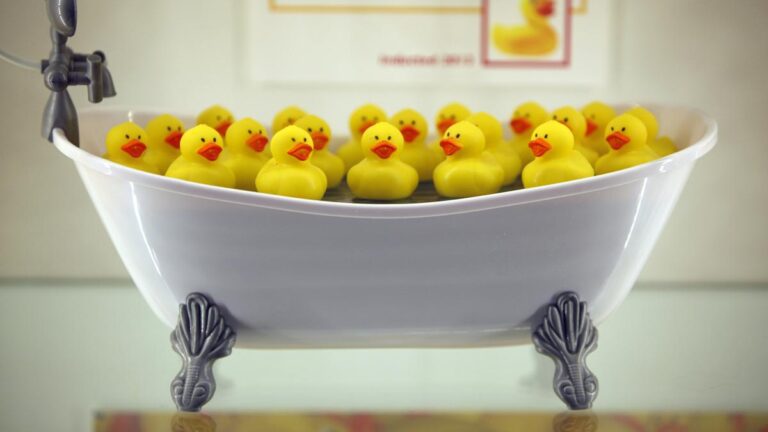 The rubber duck and the ancient game of chess were inducted into the Toy Hall of Fame Thursday, beating out 10 other finalists including bubbles, the board game Clue, and Nerf toys. From left, B.J. Scanlon, of Rochester, N.Y., Sarah Peters, of Pittsford, N.Y., and Shawn Gray, of Henrietta, N.Y., staged a fight during the induction ceremony.

Rubber ducks were displayed at the National Museum of Play at The Strong in Rochester, N.Y. Rubber toys first appeared in the late 1800s, when manufacturers made use of Charles Goodyear's process for rendering rubber into malleable material.

Chess pieces were displayed at the museum. One of the world's oldest games, chess springs from an ancient Indian war game called chaturanga, in which pawns represented different types of fighting men, the Toy Hall of Fame said.

Rubber ducks are now must-have toys for children to play with in the bath tub.

Michael Fisher, of Pittsford, N.Y., held an oversized chess piece during the ceremony.

In 1970, Sesame Street's Ernie fixed the rubber duck's image as the quintessential tub toy when he sang "Rubber Duckie,'' a delightful ditty that actually rose to No. 16 on the Billboard chart of hit tunes.

B.J. Scanlon, of Rochester, N.Y., posed with a rubber duck during the ceremony.