Business
Ariad Pharmaceuticals unveils plan to conserve cash, resume selling leukemia drug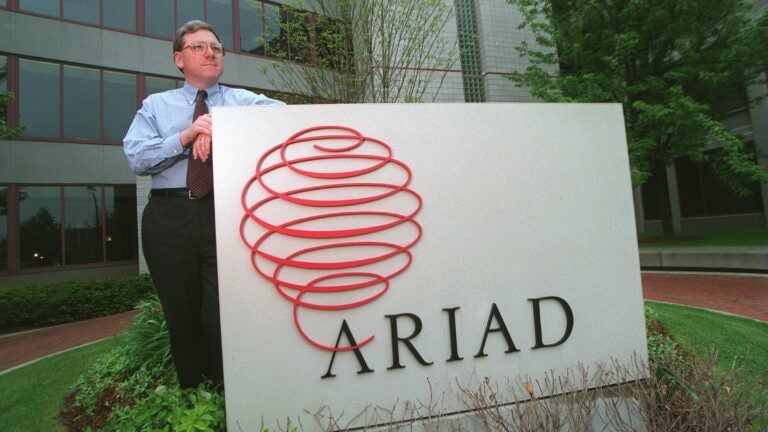 Troubled biotech Ariad Pharmaceuticals Inc., posting a wider third-quarter loss, Tuesday unveiled a plan to conserve cash and narrow its strategic focus after halting sales of its leukemia drug because of toxic side effects.
The plan, including the previously disclosed shedding of 160 jobs, about 40 percent of its workforce, seeks to reduce Ariad's spending on operations this year to between $240 million and $245 million, compared with the $245 million to $255 million range earlier projected.
"We have refocused and reprioritized our investments around near-term, shareholder-value creating activities,'' Ariad chief executive Harvey J. Berger said in a prepared statement. "Taken together, we have extended our cash runway to mid-2015.''
Berger is scheduled to discuss the financial report and Ariad's plans for going forward in an 8:30 a.m. conference call with securities analysts Tuesday.
Under the company's new plan, a top priority is restarting the US sales and commercial distribution of Iclusig, its recently approved drug to treat chronic myeloid leukemia. Ariad was forced to stop marketing the medicine in the United States late last month after the Food and Drug Administration warned of blood-clotting, strokes, and heart problems suffered by patients taking the drug in a clinical trial.
The company is working with FDA regulators to revise the lclusig label, likely limiting the patient population eligible to take the drug to the most severely ill, and to come up with a strategy to reduce its risks.
Ariad plans to move forward with commercialization of Iclusig in 15 countries in Europe, where it remains on the market. It also plans to proceed with clinical development of the drug to treat some other types of leukemia, gastrointestinal stromal tumors, and other cancers.
For the three months ending Sept. 30, the company's loss widened to $66.3 million from $53.2 million in the same period last year.