Business
W. Roxbury Man Imprisoned for Ponzi Scheme Faces New Charges of Spending Lavishly Despite Court-Ordered Asset Freeze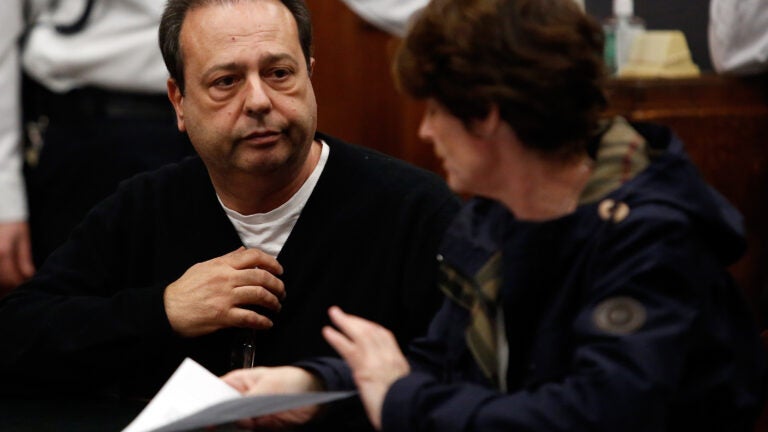 A West Roxbury man recently sentenced to spend a decade in prison for running a $10-million Ponzi scheme faces new charges that he deliberately violated court orders to freeze his assets, including by spending lavishly at high-end restaurants and buying gold coins and luxury merchandise.
Steve Palladino, 57, has been charged with 25 counts of criminal contempt, the US Attorney's Office announced today.
Last March, charges were brought against Palladino claiming that, as founder of his family-run company Viking Financial Group, he told dozens of clients he would invest their money, but instead spent it on himself and his family, including to gamble and vacation.
In November, the US Securities and Exchange Commission ordered Palladino, his family and their company to pay back about $9.8 million to victims, and in January, Palladino pleaded guilty to the Ponzi scheme charges and was sentenced to 10 years in prison.
The new allegations revealed today allege that, between May and November of 2013, he racked up thousands of dollars in credit card charges and cash advances violating court orders, including a requirement that he deposit all of his funds into an escrow account set up as part of a US Securities and Exchange Commission civil case.
Palladino also allegedly sold a truck he owned for $9,500 and did not deposit the money into the court-ordered escrow account, authorities said. And, he allegedly did not comply with another court order to undo ownership transfers of his luxury vehicles to his wife – a maneuver that effectively allowed him to "cash out'' his equity in the vehicles, but he again did not deposit that money into the escrow.
If convicted on the new charges, he could face additional time in prison, authorities said.
Palladino had a lengthy record of theft-related convictions prior to the Ponzi scheme charges brought against him last year.
Authorities have said he and his family carried out the scheme from an office above an ice cream parlor, iScreamWorks on Centre Street in West Roxbury, which they owned.
His wife Lori Palladino, and son, Gregory Palladino, have also pleaded guilty to being involved in the Ponzi scheme and have been sentenced to five years probation and two years in jail, respectively.