Business
'Commuter Suit' Aims to Make Biking to Work Less of a Wardrobe Hassle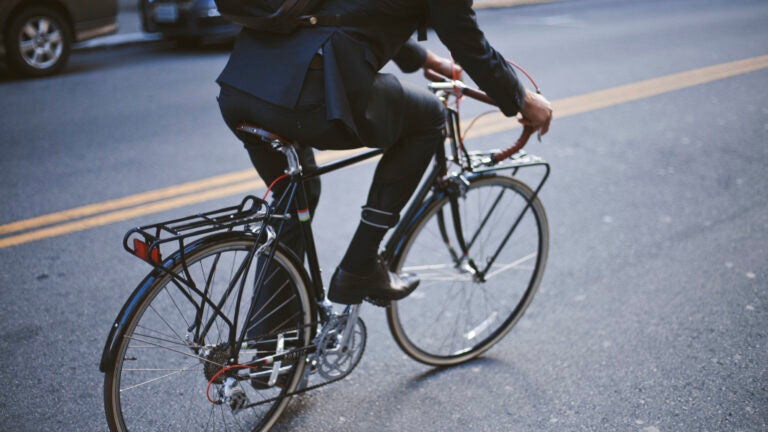 For bicycle commuters, sweat and wrinkled clothing come part and parcel with mixing their workout and their commute.
As a result, many of them prefer to bike in workout gear and change into work clothing when they get to the office. But few companies offer lockers or other amenities that make it easy to transition from cyclist to worker in the morning.
San Francisco company Parker Dusseau sees that inconvenient truth as a business opportunity, and has targeted it with its Commuter Suit. Its hybrid workout-officewear getup means bike commuters don't need to worry about making the morning wardrobe switch. BusinessWeek reports:
[fragment number=0]
[fragment number=1]
The idea might have some resonance in the Boston area. According to census data, Boston, Cambridge, Newton, and Somerville all rank among the 60 cities with the highest ratio of bike commuters in the country.
The suits will cost you, however. The pants sell for $245, and the jacket for $485.
In a phone interview, Brown declined to share revenue figures for the suits, but says the company has sold out in many of its sizes. He said it has sold direct to some Massachusetts customers but is not yet selling through any retailers in the Bay State. Since launching in December, the company has sold to about 10 retailers in cities including Portland, Ore., Austin, Texas, and Atlanta, Ga., he said.