Business
How a Lawsuit Against Ford Could Change the Way Companies Think About Remote Work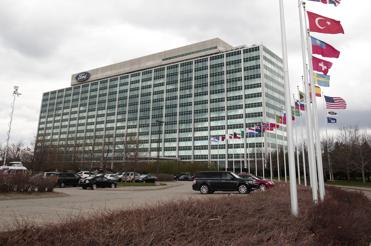 A lawsuit against Ford Motor Company figures to draw questions about just how badly companies need their employees in the office.
The suit was brought by the Equal Employment Opportunity Coalition on behalf of Jane Harris, a former resale buyer for the company, after she asked to work from home four days a week due to a case of irritable bowel syndrome.
She was later fired. Ford said it was due to her performance, but she claims that was a cover and that her request brought on the dismissal.
A federal district court originally threw out the case last fall, but the Sixth Circuit Court of Appeals has decided that the case deserves a ruling. So it's headed back to the lower court.
You can read more about the lawsuit here, and listen to an NPR story about it here.
A couple of important caveats about the case. First of all, it's an ADA suit, meaning even if Harris were to win its effects would apply only in cases where a worker feels they should be kept home due to a disability. However, analysts think it could set a precedent that extends outside ADA bounds.
The other caveat, as the NPR story notes, is that Ford already has a pretty robust telecommuting program—so the company probably has a decent sense for who needs to be in an office and who doesn't.
But rather than focus on who's right and who's wrong, it might be more interesting to consider the crux of the conflict—because it likely sounds familiar to many office workers. Specifically, when Ford denied Harris's telecommuting request, they did so by saying her presence in the office was necessary. But she said her days consisted of phone calls and emails from her desk.
A lot of employees probably feel this way in today's work environment. In an era of cloud computing, smartphones, and WiFi everywhere, eight hours a day of emailing is usually just as easily doable from the living room table as it is from a specific desk in a specific room under a specific roof.
The appeals court, in its ruling, seems sympathetic to that thought. As NPR's Jennifer Ludden reports:
[fragment number=0]
If any sort of effect is to come from the Ford case, regardless of its outcome, hopefully it will be that employers put a little more thought into just what, exactly, makes coming to an office every day a job requirement. Examples would include facilitating more face-to-face collaboration and showing employees exactly why they should be in the office. Or, it might put a greater onus on managers and business leaders to create awesome office environments that employees won't want to avoid.
Otherwise, the question stands: What's the point of even going in?