Business
How Whole Foods and Trader Joe's Stack Up in New England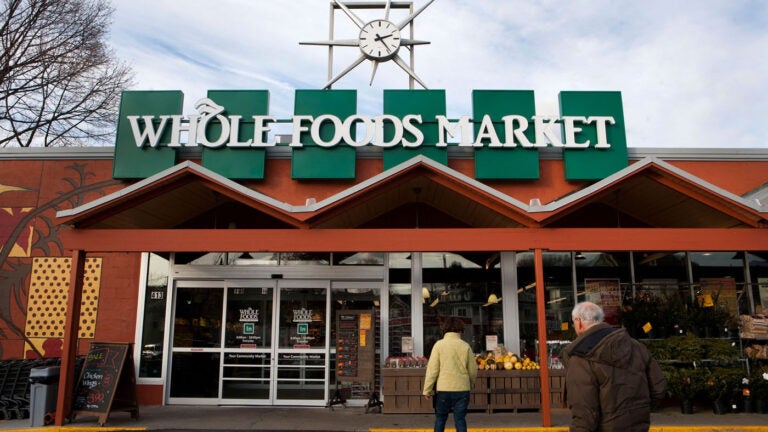 Whole Foods opened its 41st store in New England on May 14, when it launched its long-awaited Cape Cod location in Hyannis. Just two days later, Trader Joe's opened its 31st in the region in South Burlington, Vt.
Though those two locations are basically in opposite corners of the region, they reflect the continued growth of both grocers in this neck of the woods. Whole Foods currently has five more New England locations in the pipeline.
Both companies boast significantly fewer New England stores than Quincy-based Stop & Shop, Tewksbury-based Market Basket, West Bridgewater-based Shaw's, or Scarborough, Maine-based Hannaford Supermarkets.
But the closely-tied growth of the two grocers across the region is interesting because neither company is local, and both generally target a higher-income demographic despite offering very different shopping experiences. Trader Joe's is based in Monrovia, Calif. and Whole Foods sprouts from Austin, Texas.
While both companies are full grocers, Whole Foods stores tend to be larger and use more floor space, according to grocery industry analyst David Livingston, and they focus more on their local and organic offerings. Meanwhile, the bread and butter (not literally) for Trader Joe's is its own signature food lines, and its stores tend to be a bit more "fun'' in terms of design, he says.
But New England has become a stronghold for both companies. A big part of that, Livingston says, is that there are enough communities doing well enough economically in the region. "Incomes are fairly good in those areas,'' he says. Both companies also consider population density and the scarcity of stores nearby.
Beyond that, Whole Foods' North Atlantic Regional President Laura Derba tells Boston.com that both companies tend to target communities that have a strong "foodie culture,'' something she says pervades much of New England.
(Trader Joe's, citing a company policy against discussing real estate or business strategy, declined to comment for this article.)
In some ways, the stores coexist because they offer a different take on groceries for a similar demographic. While Derba says Whole Foods considers every grocer to be competition, she acknowledges that it shares a number of cross-over customers with Trader Joe's.
"They do kind of operate in harmony,'' Livingston, the industry analyst, adds.
That is apparent in the recently opened and soon-to-come stores.
Whole Foods' most recent opening on the Cape came in a place Trader Joe's already operates. And Trader Joe's most recent, in South Burlington, is in a market Whole Foods vied to open a few years back before a proposed development fell through. Derba says the company is hopeful to open in Vermont in the future—most likely around Burlington—but does not currently have a store planned there. Trader Joe's also opened a store in Hingham last year, which was already Whole Foods' turf.
Whole Foods has stores planned for both Nashua, N.H. and Portsmouth, N.H.—home to Trader Joe's only two New Hampshire stores. (Those stores will be Whole Foods' first in New Hampshire, and a Vermont store would be its first in Vermont.) Each company has a store in Portland, Maine.
Whole Foods' three remaining planned stores are all in Massachusetts: in Beverly, Westford, and the Ink Block development in Boston.
Trader Joe's operates about 420 stores nationwide, with its New England locations accounting for a little more than 7 percent of them. About 11 percent of the about 380 locations for Whole Foods are in the region.
The full state-by-state breakdown:
Massachusetts
Whole Foods: 28 locations (3 more planned)
Trader Joe's: 18 locations
Connecticut
Whole Foods: 9
Trader Joe's: 8
Rhode Island
Whole Foods: 3
Trader Joe's: 1
Vermont
Whole Foods: 0
Trader Joe's: 1
New Hampshire
Whole Foods: 0 (2 planned)
Trader Joe's: 2
Maine
Whole Foods: 1
Trader Joe's: 1
Correction: An earlier version of this article, using information from a list of locations sent by Trader Joe's, said Trader Joe's would be opening a store in Hingham next. In fact, the company already opened that store last year. We regret the error.