Business
If Market Basket Is Keeping Things the Same, Then Why the Change?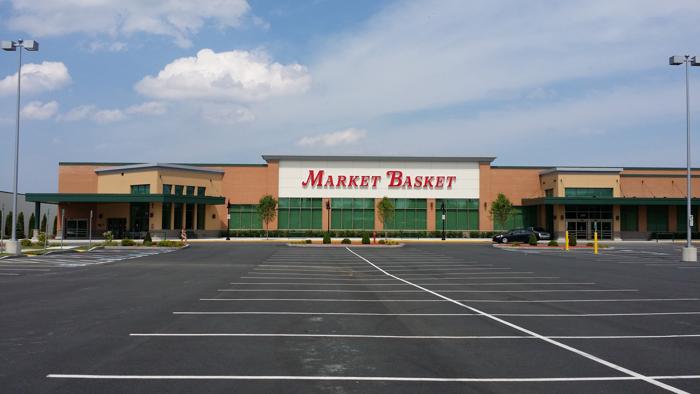 Market Basket's two new CEOs released a statement to The Lowell Sun published over the weekend, aimed at quelling employee and customer concerns about the future of the company.
Wrote Jim Gooch and Felicia Thornton, who assumed leadership roles last month:
[fragment number=0][fragment number=1]
Gooch and Thornton have been quiet in the media since assuming the post of former company president Arthur T. Demoulas. (I have repeatedly attempted to contact Gooch, Thornton, and Market Basket, both through the company's headquarters and a spokesperson for the company's board, since Demoulas was fired, to little response.)
Demoulas had been at odds with his cousin, Arthur S. Demoulas, for decades in a bitter fight for control of the company before the company's board, controlled by Arthur S., fired him and two other executives in June. Reports in the past indicated that if Arthur S. gained control of the company, it would be with the goal of cutting expenses and raising prices. One recent element of the dispute focused on whether or not to release $300 million of on-hand cash to shareholders, a move Arthur T. opposed.
Employees, whose pay and benefits are considered very strong in the industry, are fiercely loyal to Arthur T. and have repeatedly expressed their discontent to management since he was fired. Many customers, who pay low prices for groceries at the company, have also expressed concerns in the wake of the personnel moves.
All of which makes for interesting context behind Gooch and Thornton's statement.
It seems to imply that nothing at the company is changing. Those popular benefits for employees? Still there. The low prices? Yup, those too.
So, uh, why make the change?
Well, first and foremost, at no point do Gooch and Thornton say that the way things are now will definitely remain that way in the future. The 4 percent discount at shops "as advertized,'' as they put it, runs only through the end of the year. The statement doesn't say prices won't go up afterwards. And a bonus payment 17 days into the job isn't necessarily indicative of a long-term commitment. To hear them suggest that new stores, which sat vacant for months, might soon open is good news, but then again, it does come against the threat of legal action and some pretty angry city officials.
But taking them at their word…
The change can't be because of an overall need for a leadership change, at least on the face of it. True enough, companies often feel it's necessary to make a change in leadership as a company grows. But Market Basket's expansion in the past several years was accomplished under Demoulas's watch, and it didn't come at the profitable company's expense. Previous reports have said the company, despite its high pay and low prices, has higher margins than its competitors.
There's no good reason to believe a leadership change was necessary from a business perspective. Even if it was, it's hard to believe somebody like Gooch would be a better fit, given that by every measure his previous executive gig at Radio Shack did not go very well at all. Thornton, meanwhile, is seen as a mergers and acquisition specialist, having served as CFO of the Albertsons supermarket chain when it was acquired by multiple parties—which only bolsters employees' expectation that Arthur S. and the board are looking to sell the company.
That would mean that it comes down to the family grudge. Arthur S. isn't without reasons for being so bitter. He was punched by his cousin in a courtroom years back, and his quest to oust Arthur T. came as a result of his having edged out of the business by Arthur T.'s side of the family. The conflict is often described as Shakespearean, and Shakespeare loved a good revenge story.
The company's board has previously suggested Arthur T. spent recklessly, and that self-interested dealings persisted under his leadership. Those are presumably the conflicts of interest referenced in the CEOs' statement, and are the sort of thing that will generally raise a corporate board's collective eyebrow.
But even if sympathy can be summoned for Arthur S.'s perspective, when you have employees rallying for the old CEO, encouraging customers to do so as well, and telling new leaders they're unwanted, and all of it is happening at a time when the company had been thriving…
Well, a revenge story just isn't so compelling for a customer and employee base that had been so happy with the status quo.