Business
How Market Basket Keeps Prices Low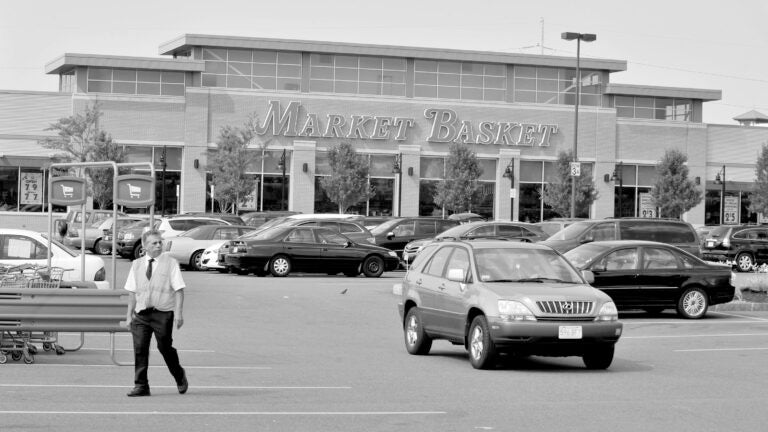 Feuding cousins aside, three things come up regularly when conversation turns to Market Basket's business operations.
There's the low prices. There's the better-than-industry-norms compensation and benefits package. And there's the reported profit margins that, even with those financial factors in mind, are still considered among the best in the grocery industry where margins tend to be razor-thin.
On its face, that all sounds a bit contradictory. So, how does the company make it work?
I reached out to Kevin Griffin, who publishes the food industry trade publication, The Griffin Report. He explained some of the ways Market Basket has been able to keep its balance sheets the way they are.
First and foremost, Griffin says, the fact that the company does not carry any debt is a big help, as it is for any company that avoids debt. Monthly debt payments, with accumulated interest, make for a big overhead expense. It's pretty academic, but cutting that overhead represents a major financial advantage.
Griffin also pointed to the size of the workforce at Market Basket's corporate headquarters. Retailers with more than $4 billion in revenue annually and 25,000 employees will generally have much larger teams working at the corporate level, he said. When not embroiled in a protest movement, about 125 people work in Market Basket headquarters, sources have previously told Boston.com. And only six employees worked as grocery buyers before recent events shook things up. Griffin says a chain of a similar size might have four to five times as many grocery buyers.
The reason Market Basket can work with such a small corporate team has to do with the amount of time those employees spends with the company. It is far from unusual for an employee at headquarters to have spent more than 40 years with the company. Part of this is because Market Basket has historically stressed promoting from within, with once-grocery baggers ascending to senior positions. The company's profit-sharing program also plays a role in why employees stick around so long. While even part-time employees are eligible to participate in the program, their accounts do not fully vest until they've been around a few years, workers tell Boston.com. For that reason, it behooves them to stick around a while.
By the time they've reached leadership positions, employees have been with the company long enough that they are deeply experienced across many levels of the company, meaning they're able to operate more efficiently from a staffing perspective. The lack of turnover also cuts down on the costs of recruiting and training. All in all, it would be tough for Market Basket to be more efficient from a personnel perspective, Griffin says.
Efficiency is also the name of the game in the company's buying processes, he says. All stores carry the same products for the most part, Griffin says, and the company buys in large bulks, knowing the low prices will keep shelves in need of restocking. The buyers themselves are said to be very focused on finding the suppliers that make the most sense for the company and building those relationships. That kind of reliable purchasing is one reason vendors say they enjoy working with Market Basket. "They don't stray,'' Griffin says. "It's a no-nonsense supermarket operator. You know you're moving products.'' Rallies in recent weeks have drawn vendors in addition to employees and customers in support of Arthur T. Demoulas.
Griffin characterizes those as some of the top factors in driving Market Basket's grocery profits. There are surely other factors to Market Basket's financial success. For example, it also takes care of much—though not all—of its own distribution, which Griffin says serves as a boost in terms of efficiency and thus the company's finances. Of course, that facet has also made it possible for protesting warehouse workers to bring the company to a standstill over the last week.
Check out more of Boston.com's coverage of the Market Basket saga.