Business
Company Behind Hubway Bike Share Bought Out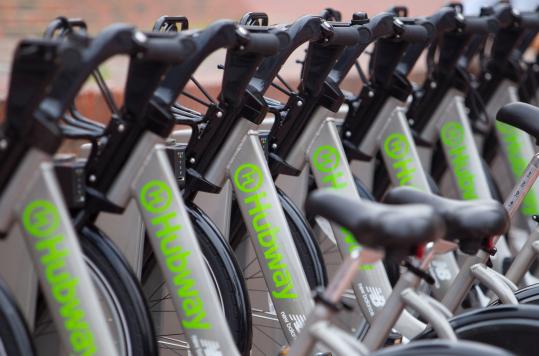 Alta Bicycle Share—the Portland, Ore.-based company behind Boston's Hubway bike share program—will be bought out.
Alta announced it had reached a deal with the acquiring party, called Bikeshare Holdings, Tuesday afternoon. Bikeshare Holdings is a newly formed organization from the parent company of the real estate developer Related Companies and the fitness club chain Equinox.
The deal had been rumored since the summer, and a source at Hubway told Boston.com management has been informing workers that it was close for months.
Alta is at the helm of a number of bike share programs, including New York City's Citibike. The New York Daily News reports that the new owners plan to sharply increase prices for an annual membership to Citibike, from $95 to closer to $150. The Citibike program is operated by a subsidiary of Alta and has struggled financially.
However, things are a little different in Boston. Here, the City of Boston owns the bikes and the equipment. Alta provides maintenance and other services, but it doesn't set the prices—Boston does. The city, in turn, pays Alta to handle maintenance and other operations. If Bikeshare Holdings were to lift those municipal fees, the city could conceivably raise rental prices for the bikes to offset the difference.
As of Monday afternoon a spokesperson for Boston Mayor Martin Walsh told Boston.com City Hall had not heard about the deal. A request for further comment from Alta on how the move will affect Hubway has not yet received a response.
The acquisition comes shortly after Hubway's 39 non-management workers moved to unionize. Alta employees in New York and Washington, D.C., have also done so recently. Alta volunteered to recognize the New York union in August.
As part of the deal, Alta will move its headquarters to New York. Jay Walder, the former CEO of New York's public transit system, will serve as the CEO of Alta. Financial details of the deal were not disclosed.
Alta operates bike share programs in several U.S. cities, including Chicago and Seattle, as well as one in Toronto and one in Melbourne, Australia.