Business
Boston Globe Negotiating to Sell Dorchester Property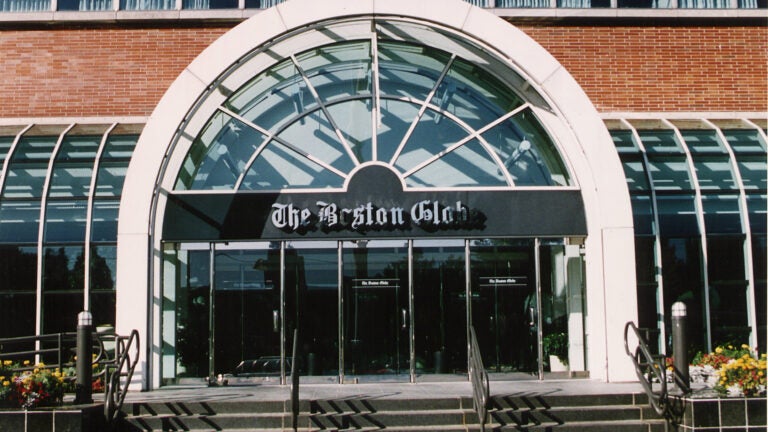 So, we got an interesting memo from our CEO Mike Sheehan today, saying that the sale of The Boston Globe property, from which I type here on Dorchester's Morrissey Boulevard, is moving along. (Boston.com is a separate publication from The Boston Globe, but shares a building with the paper, as well as ownership in the form of Boston Globe Media Partners.)
Here's Sheehan's memo:
As you know, we've been working with Colliers International to market our headquarters on Morrissey Boulevard. Bids were received mid-September, and we met with three of the most favorable bidders soon thereafter. We are in the process of completing a purchase-and-sale agreement with Winstanley Enterprises. Winstanley is a Concord, MA-based, family-owned firm experienced in mixed-use development, and would make a terrific steward of this place we've called home since 1958. Though we've reached an agreement in principle with the Winstanleys, there are still details to be worked out and a period of due diligence, so this is far from a "done deal.'' But we wanted to inform you of the direction we're heading.

Speaking of the direction we're heading, we're also working with Colliers to evaluate proposals from potential new sites for our headquarters and production. We have many exciting options in a number of locations, so it's anyone's guess — mine included — where we ultimately move. We will update you as we get closer to making a final decision. We're looking to move sometime in late 2016/early 2017, so it won't be long before we have a much clearer picture of our future.
That the company was looking to sell this property has been out in the open for a while. We're not going anywhere for at least a couple of years, but still—news of the progress got us interested in what brought us here in the first place.
Who better to tell us than The Boston Globe?
[fragment number=0]
The Globe moved to Dorchester in 1958, well before Boston.com was even a twinkle in an ethernet cable, after having most of the previous century downtown on 'Newspaper Row' on Washington Street.
[fragment number=1]
The new spot was considered—quoting from a May, 1958 Globe article—''the most modern newspaper plant in the country.''
But the location was what made 135 Morrissey Blvd. special. It was "a natural, everyone agreed,'' read the Globe.
You can see the Globe building from I-93, and that access to the Southeastern Expressway was considered key to the new location—especially at a time in which living in the suburbs was so popular. The proximity to the railway (both the subway and a train that used to deliver materials essentially to the door) was also important.
For those driving to and from the new Globe building, Morrissey Boulevard and Southeast Expressway would be at the Globe's front and back doors. The Columbia subway station would be only a brisk 5 to 10 minutes' walk, depending upon one's stride. And for paper delivery a short rail spur of the New Haven Railroad would bring the rolls right into the building.
The article celebrated the development happening in this neck of Morrissey Boulevard at the time, citing recent construction at Boston College High School and on Columbia Point. "The Globe's decision to build in the Dorchester Bay area,'' read the piece, "placed the newspaper in an area where things were happening.''
And let's not overlook that the space is huge. By 1957, the paper had bought up 14.5 acres to call home. That was all the better for its plans to put "as many mechanical departments as possible on the first floor. Hence, the wide layout.''
Half a century is a long time, and the needs of a newspaper company have changed. Sheehan told Commonwealth Magazine earlier this year: "It's a building that was built for the way media properties operated in 1958. It's not efficient today. When I want to go see (Globe editor Brian McGrory), I need to put on my running shoes.''
But what attracted the Globe way back then isn't rocket science. It's hardly even real estate science. A big swath of land reasonably close to downtown, with easy access to multiple forms of transit? That tends to have an allure. No wonder the Globe, at the time, was interested. And it's no wonder that it looks like a buyer today is, too.
[fragment number=2]