Business
Somerville's Assembly Row Signs Up First Tech Tenant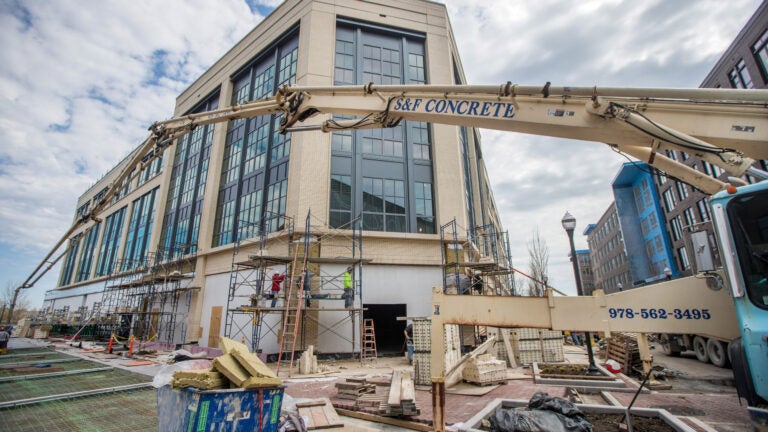 A local tech company has signed up to join Assembly Row's growing roster of business tenants in Somerville. SmartBear Software, which makes tools for software developers, will move its headquarters from Beverly to occupy about 33,000 square feet of an office and retail building at the $1.5 billion development. SmartBear will be Assembly's first tenant from the tech world. Donald Wood, the CEO of Assembly developer Federal Realty Investment Trust, shared the news on a call with investors last week.
SmartBear CEO Doug McNary confirmed the planned early January move to Boston.com. "We looked all over the (Boston area), and when it came down to it, we had access to a really great space (in Assembly Row),'' McNary said.
Scoring a high-tech office tenant is a big moment for Assembly, which has leased out plenty of outlet retail, entertainment, and restaurant space at the site. SmartBear is its second office tenant, and will be the first to move in. Community activists have long pushed for office space in addition to housing and retail at the site, and plans at Assembly Row currently call for 1.75 million square feet of office space.
When Federal Realty began work on the four-story building last year, it had tech companies in mind as it sought to lure companies that wanted to be near the city but found Cambridge's Kendall Square too expensive. According to The Boston Globe at the time, Assembly was thought to be offering office space that was significantly cheaper than Kendall.
McNary, the CEO of SmartBear, said proximity to Boston and the rest of the region's tech community was crucial in the search for a new office. "We needed easy access to the city,'' he said. "Somerville gave us that access.'' McNary said he expects the new location will help the company recruit employees who prefer to live in the city. An Orange Line station opened at Assembly this fall.
SmartBear employs about 100 people in its corporate headquarters. It also has a European headquarters, and a few separate 'development centers' in both the U.S. and Europe. In the past, it has been named to The Boston Globe's Top Places to Work.
Wood, the Federal Realty CEO, said on last week's call that he expects to have the Assembly building completely leased out in 2015. Its first floor is for retail, and it features about 100,000 square feet for offices.
Assembly already has one big office tenant in the bag in the form of Partners HealthCare. Partners is developing administrative and office space at the 1 million-plus square foot parcel that was once planned as the home to an IKEA store.
There have been some rumblings of a tech revival in the suburbs, but SmartBear joins Burlington-based Acquia as a very recent example of Route 128 tech companies that have decided to move closer to Boston.