Business
Portland Phoenix Finds New Owners as Dig Heads North to Maine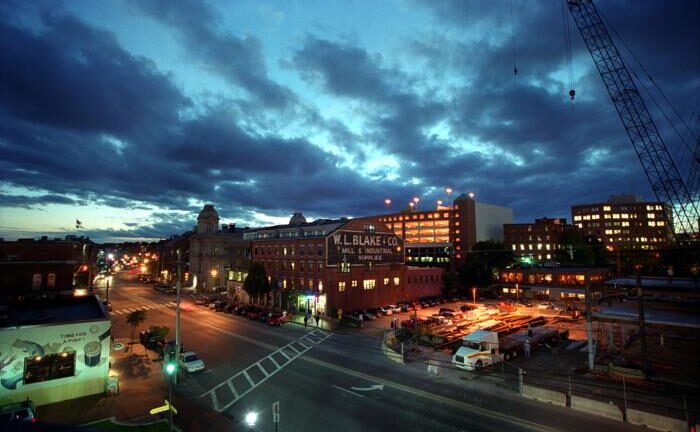 The Boston Phoenix shut down a year and a half ago, leaving DigBoston as the region's alternative newspaper. Now the rivalry between the Phoenix and the Dig for advertising dollars and readers is set to be renewed—but this time in Maine, and in the Phoenix's case, under new management.
The Portland Phoenix, the last standing leg of the New England alternative newspaper chain, was sold earlier this week to the ownership group behind The Portland Sun, a free daily newspaper in Maine's biggest city. The deal was reached late Tuesday night. Financial terms were not disclosed. The new management says it plans to "publish as scheduled.''
The sale means alternative media mogul Stephen Mindich is out of the newspaper business. The Providence Phoenix folded last month, which followed the shuttering of the flagship Boston Phoenix in March, 2013. Alternative rock radio station WFNX—also owned by the Phoenix Media/Communications Group—also shut down in the summer of 2012. After an attempt by Portland Phoenix employees to buy the paper fell through in October, it was unclear whether the paper would stand. But Mindich was able to find a buyer.
And the deal comes at the same time that the Dig, which competed with The Boston Phoenix until the Phoenix shut down, is expanding north into Portland. (Disclosure: I've done some freelance work for the Dig in the past.) What's more, DigPortland has hired away most of the Phoenix's staff, including its editor, writers, and salespeople.
Dig publisher Jeff Lawrence tells Boston.com he was given a loan from undisclosed local sources in Portland as seed money to get the new alt weekly off the ground. The paper has been set up as a separate company from DigBoston. Its offices are in a shared workspace with other Portland businesses, and Lawrence also says he is not taking a salary out of the Maine operation.
Meanwhile, the new Phoenix management has hired Dan MacLeod, a Maine native and former New York Post reporter, as editor. The paper also hired a full-time reporter, and has retained a couple of sales people.
Curtis Robinson, the founding editor of the Sun, was involved in the deal. He says "it would be a damn shame'' if the Phoenix had been forced to close, and that the deal was completed quickly—''three or four weeks,'' he says.
The Portland Phoenix was launched in 1999—the same year the Dig launched in Boston. The Boston Phoenix traced its earliest days to 1966. In addition to the Boston, Portland, and Providence editions, Phoenix Media also published The Worcester Phoenix from 1993 until 2000.
The Sun was founded in 2009 as a competitor to The Portland Press Herald. Its ownership group also publishes four newspapers in New Hampshire.
Both DigPortland and The Portland Phoenix plan to publish next week.