Business
Stores Opening Earlier on Thanksgiving, But Shoppers Don't Seem to Care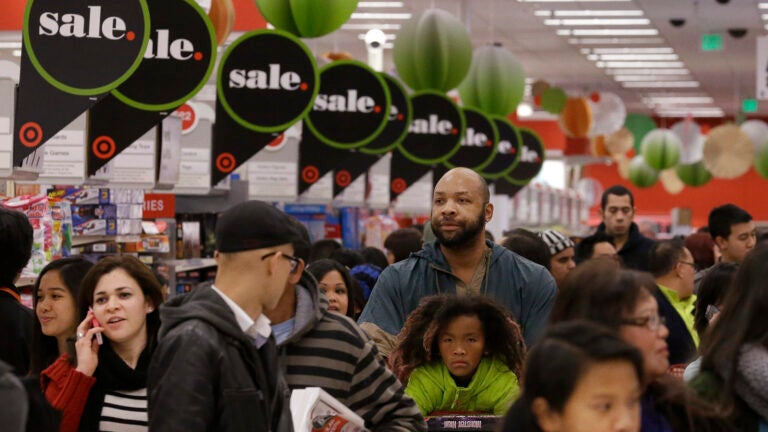 Here in Massachusetts—and in Maine, and in Rhode Island—Blue Laws prevent stores from opening earlier than midnight on Thanksgiving. Across the country, though, big box retailers are letting shoppers in earlier and earlier each year. This coming Turkey Day, Macy's is pushing its opening up to 6 p.m. Best Buy opens at 5 p.m. And if you're the Kmart type, you don't even need to wait for dinner to end—stores will open at 6 a.m. (as in, in the morning).
But as more and more stores open earlier and earlier, a big yearly survey of shoppers from the National Retail Federation suggests enthusiasm for Thanksgiving night mall-crawling may be tempering some. Of those who say they will or may shop the weekend following the holiday, only 18.3 percent say they are eyeing Thanksgiving Day. That's down more than 5 percent from last year (23.5 percent).
Even among the demographic most excited by Thanksgiving Day deals—18-to-24-year-olds—a similar year-over-year drop occurred. This year, 22.6 percent of that age group are considering shopping on Thanksgiving Day, compared to 27.8 percent in 2012. (That's made up for by an eight percentage point increase in the amount of 18-to-24-year-olds planning to shop on Black Friday.)
The survey of more than 6,500 consumers found that 61.1 percent say they will or may shop any day on Thanksgiving weekend. That is down slightly from 2013, though at 0.8 percent, it's not as dramatic as the Thanksgiving Day figure.
This is just the second year the NRF has asked shoppers about Thanksgiving Day shopping plans, so this may well be a year-over-year blip. But as companies increasingly encroach into Thanksgiving afternoon, consumers this year seem willing to wait for Black Friday—though even that hallmark of the shopping season showed a slight decrease in shoppers, with 68.2 percent of those planning to hit the stores over the weekend saying they will on Friday, compared to 69.1 last year. Extended holiday shopping season sales and discounts have led some analysts to say that Black Friday has lost its mojo as America's premiere shopping day.