Business
Hubway Workers Elect to Join Transit Union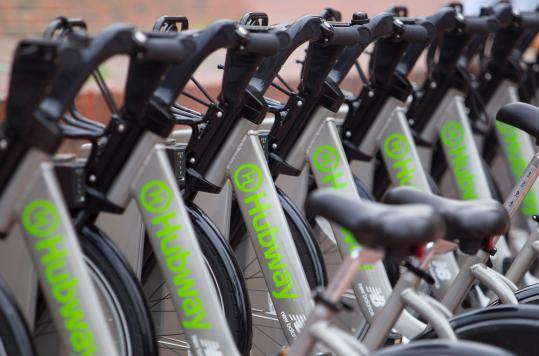 Your local bike share workers have voted to unionize.
Hubway's non-management employees—a group that includes mechanics, technicians, and dispatchers—took part in a National Labor Relations Board vote Thursday to join the Transport Workers Union Local 100 out of New York City. Workers approved of the move 23-8, with two eligible voters abstaining.
Hubway workers are employees of Alta Bicycle Share. Alta reached a deal this fall to be acquired by BikeShare Holdings, a new company whose investors are the real estate firm Related Companies and the fitness club chain Equinox. The company countrols a number of bike share systems across the country.
That includes employees for New York City's Citibike program, who joined the TWU earlier this year. Employees at Washington D.C.'s Capital Bikeshare, which is also owned by Alta, are scheduled to vote to join the union on Dec. 17.
Employees here have called for better scheduling and safety protocols.
"The workers want a better company,'' said TWU Vice President John Samuelsen in a statement. "A union contract will provide them a platform to have real input in giving Boston a world class bike share operation, and it will enable us to address current problems including operational difficulties and safety concerns.''
"We respect our employees' decision to join TWU Local 100,'' a spokesperson for Alta told Boston.com. "We are committed to building a world-class company together with our workforce across all of our systems; and remain dedicated to providing excellent service for our customers in the Boston area.''
The TWU Local 100 represents employees for New York City's public transportation system. Boston.com reported Hubway employees were looking to join the union in October.