Business
What Does Teresa Heinz Kerry Make From the Heinz-Kraft Merger? Not Much
The merger between Kraft and Heinz will create a food and beverage monolith, but what does it mean for Teresa Heinz Kerry?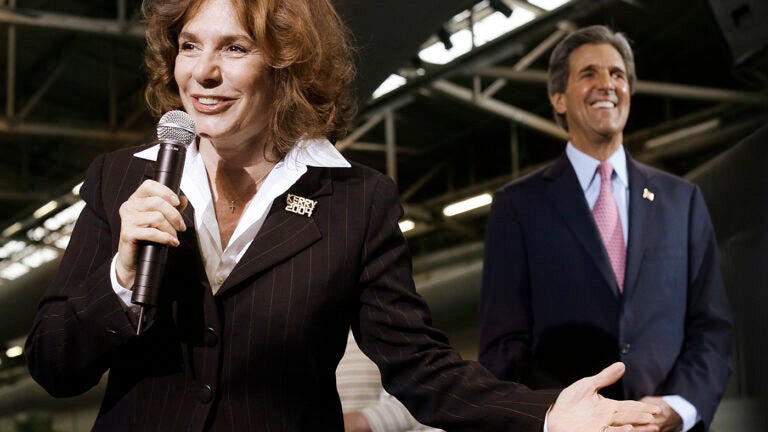 H.J. Heinz Company and Krafts Foods Group, Inc.'s merger will create the third-largest food and beverage company in North America – and might sound like a huge windfall for Boston's own Teresa Heinz Kerry.
As it turns out, it isn't.
Heinz Kerry, heir to the Heinz fortune (and wife of Secretary of State John Kerry), won't personally profit from the merger, according to a Heinz spokesman and analysts who spoke with Boston.com. Heinz Kerry cashed out her company stock when Warren Buffett's Berkshire Hathaway and 3G Capital acquired Heinz in 2013, Heinz said.
At the time of the sale, Heinz Kerry reportedly held less than a 1 percent stake in the company, an even smaller figure than the 4 percent reported by the Heinz company during John Kerry's 2004 presidential campaign.
Following the Buffett deal, various outlets attempted to estimate the Heinz Kerry profit, resulting in figures of $671,520 (Business Insider) and closer to $1 million (AP).
Heinz Kerry's net worth has been estimated at anywhere from $900 million to $2.3 billion. Opensecrets.org estimated John Kerry's net worth in 2013 at just over $100 million.
The Kraft-Heinz merger has board approval but awaits regulatory and Kraft shareholder signoff. Existing Heinz shareholders will receive a 51 percent ownership stake in the combined company, while Kraft shareholders will take 49 percent. Kraft shareholders will also receive an aggregate $10 billion cash dividend, or $16.50 per share.