Business
How things went wrong for Boston's Olympic leader, John Fish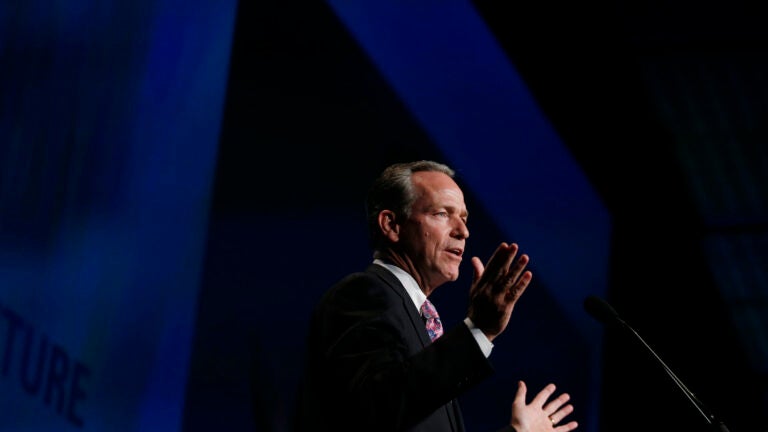 John Fish's time at the helm of Boston's Olympic bid has reached its end.
Boston 2024, which Fish had chaired since it was formed, officially made a change in its top brass Thursday, with Celtics co-owner and Bain Capital exec Steve Pagliuca slotting into Fish's place.
Fish will remain with Boston 2024 as a vice chairman (which, as it happens, was previously Pagliuca's title with the bidding committee), so it's not quite goodbye.
"I will continue to serve as a vice chairman and do everything I can on behalf of the bid,'' Fish said in a statement. "I believe that under Steve's leadership, supported by a strong group of vice chairs and board members, we have the best shot to bring the Olympic and Paralympic Games to Boston in 2024. I look forward to working with them to make that dream a reality.''
The move to a lower-visibility position solidifies the Fish-less shift in Boston 2024's public presentation. Fish began to cut back his public role several weeks ago, as polling about bid approval sunk and he became a lightning rod in the Olympic debate.
He stopped sitting on panels during public meetings. He canceled speeches. And in one speech he didn't cancel—to the Greater Boston Chamber of Commerce—he didn't even mention the Olympics.
But the leadership change marks the conclusion of Fish's role as the face of Boston's Olympic ambitions, a role that began in 2013. That's when Fish was named by then-Gov. Deval Patrick to a commission that tasked leaders from business and politics to explore the possibility of hosting the Olympics in Boston. Fish chaired the commission, and it eventually gave way to Boston 2024.
Fish isn't really a household name in Boston. WBUR and MassINC have found in Olympics-related polling that most area voters do not know who he is. But behind the scenes, his work as the CEO of Suffolk Construction, Boston's biggest construction company, as well as his philanthropy and other civic endeavors, has put him toward the top of Boston's power structure for years.
His career at Suffolk, however, was also anathema for some as the Olympics idea grew. Critics saw the construction magnate's connection to the 2024 effort as a means for his company to win building contracts. Fish denied that was the case, publicly recusing himself from any Olympic-related construction in January, the day after Boston was named the U.S. bid city for the 2024 Summer Games.
Still, the perception that the Olympic bid was a power grab for the region's business and political elite stuck. It was bolstered when Boston 2024 unveiled a roster of political consultants working with the committee, which included Patrick, who was set to haul in a $7,500 per diem fee to work on behalf of the effort he had given Fish control over in the first place.
Patrick later backed off the per diem and has since taken a full-time gig at Bain Capital, where Pagliuca—the new Boston 2024 chair—works as managing director.
Revelations of Boston 2024's consultant roster, and their fees, came as the bid hit its nadir in terms of public support. All the while, Boston 2024 was criticized for not being able to provide concrete details about its plans, saying they would come down the road. (A new set of plans is now expected for June.)
In a March speech to the Chamber of Commerce, Fish announced Boston 2024 would support a referendum on the Olympic bid in 2016, marking a major change in position.
A week later, Fish came under fire after he said he was upset by what he considers to be a lack of patriotism in the country today, and that he was hopeful a Boston Olympics could help revive it. Olympic opponents took this as a criticism of their own patriotism, and both traditional and social media responded harshly.
Fish walked out of the Olympic spotlight right about then.
He didn't come back.