Business
Boston sports leaders, Mass. companies among Olympic bid's biggest donors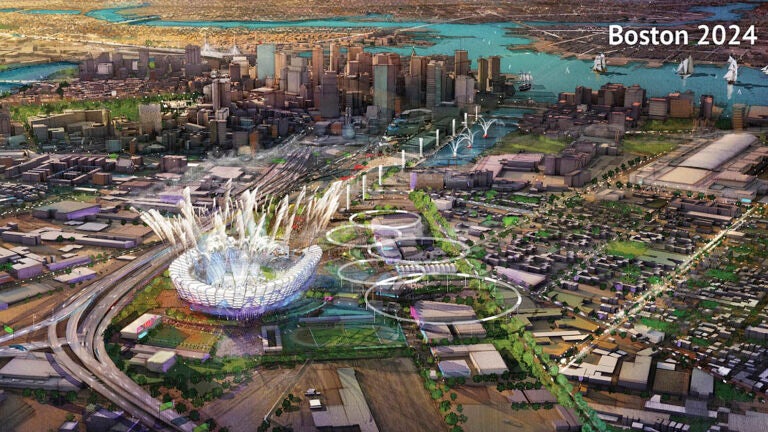 Boston's Olympic bid counts local sports leaders, prominent Massachusetts companies, and its former chairman's charitable foundation among its many deep-pocketed supporters.
Boston 2024 released its first quarterly financial report Friday afternoon, showing who's donated what to the group—either in cash or in-kind—since Boston 2024's formation in early 2014.
You can see the full report at the bottom of this article.
New England Patriots owner Bob Kraft donated somewhere between $100,000 and $499,999. (Boston 2024's report does not provide further specificity.) Kraft was listed on the incorporation documents for Boston 2024 but has been very quiet about the bid since then.
Other local sports leaders have also been involved. Boston Celtics co-owners Steve Pagliuca—who now chairs Boston 2024—and Wyc Grousbeck each donated to the group. Bruins CEO Charlie Jacobs, the son of team owner Jeremy Jacobs, did as well.
The records do not show that Boston Red Sox owner John Henry, who also owns Boston.com, donated.
Advertising firm Hill Holliday, Massachusetts tech company EMC, and Bank of America have each donated more than $500,000 but less than $1 million.
Other Massachusetts companies or nonprofits to have donated include: the Isabella Stewart Gardner Museum (between $5,000 and $24,999); Staples ($25,000-$49,999); Dunkin' Brands ($50,000-$99,999); and Vertex, Raytheon, New Balance, MassMutual Insurance, and State Street Corporation (each between $100,000-$499,999).
Boston 2024's former chairman John Fish stepped down last month and took a vice chair role with the nonprofit. Fish and his wife Cyndy are listed on the same donor line as Fish's charity, the Red & Blue Foundation, as having donated between $1 million and $2.5 million to Boston's Olympic cause.
The law firm Mintz Levin, which has two representatives on Boston 2024's board of directors, is the only other donor of that size.
There is also a donation listed as "anonymous'' in the $100,000-$499,999 range.
The donations listed above date back to last January. As for the first quarter of 2015, the report says the group raised just under $2.9 million in cash, stock, or pledges, while also receiving another $980,532 in in-kind services.
That conflicts with what Boston 2024 told The Boston Globe's editorial board in March: that it had raised $11 million in 2015. Boston 2024 spokesperson Kyle Sullivan told Boston.com the discrepency is because the numbers provided to the Globe included pledged money over the next two years, while the report prorates the pledged money for the quarter.
In the first quarter of this year, the average individual Boston 2024 donor gave about $46,000, the average corporation about $141,000, and the average foundation about $358,000, according to the report.
Boston 2024's report says it spent about $2 million in the first quarter. That includes payments to the United States Olympic Committee, with which it is partnered on the bid, for consulting work. It is projected to pay the USOC about $460,000 by the end of this year.
[fragment number=0]
[bdc-gallery id="107972″]