Business
Documents outline possible South Boston soccer stadium, rail station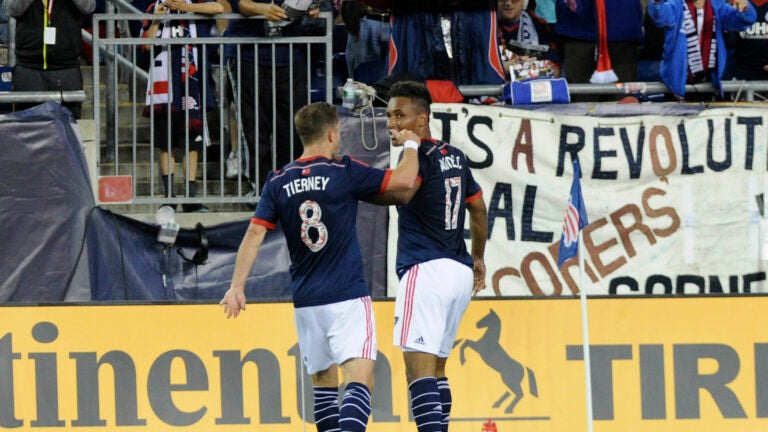 What makes the potential South Boston location for a New England Revolution soccer stadium so attractive to the Krafts? The answer's not a hard one: In large part, it's access to public transit.
Documents obtained by Boston.com show how strongly they value MBTA access to the proposed site on the South Boston/South End border.
Revolution owner Robert Kraft, who also owns the New England Patriots, is interested in building a stadium on city-owned land that includes a tow lot. The location is adjacent to Widett Circle. If that name sounds familiar, it's because Widett Circle is the proposed site of a temporary Olympic Stadium should Boston wind up hosting 2024 Summer Games (the two projects are separate and reportedly even competing, though Olympic organizers considered linking them at one point).
Urban areas are considered more fertile for Major League Soccer fandom, which tends to attract young adults. And stadiums as expansive as the Revolution's current home at Gillette Stadium in Foxborough—which seats close to 70,000—struggle to fill up for soccer games. (Most MLS soccer-specific stadiums seat less than 25,000.)
The Krafts and the Revolution have said since at least 2006 that they would like to move closer to the city and into a smaller stadium.
They have often cited access to public transit as a key to that plan. One document presented to the Massachusetts Department of Transportation last November really emphasized that access, and it even calls for more.
The map points out the proximity of the proposed stadium site to nearby Red Line stops—Andrew, Broadway, and South Station—as well as the Tufts Medical Center Orange Line station and a nearby Silver Line stop.
It also suggests that a new train station could be built at the stadium site—labeled on the map as "Commuter Rail/DMU.'' That likely means it would be part of the Indigo Line (as it is colored on the map), which would transport trains powered by on-board diesel engines or diesel multiple units (DMU). According to the document, the train would stop at the stadium site before circling Widett Circle.
MassDOT spokesperson Michael Verseckes said the possible new transit station was just an idea.
"These renderings were created to visually articulate one possibility that was the subject of discussion,'' he said.
Gov. Charlie Baker has taken office since MassDOT received the documents last fall. Baker has called for wide reforms within the MBTA and has suggested that expansion plans for the system should be put on hold, with the exception of projects that would be federally or privately funded.
Another document Kraft representatives gave MassDOT officials anticipated parking needs for the stadium. The plans suggested that parking at Red Line stations would help to accommodate more than 8,400 spaces, with fans taking the train in. It also pointed to parking spaces that already exist—with others in the works—near the stadium site under I-93. The Revolution have averaged about 15,000 fans per game in 2015.
And another document places a simple rendering of a soccer stadium upon the site.
Engineering and architecture consultancy VHB gave the documents to MassDOT on behalf of the Krafts. MassDOT owns land next to the stadium site. Boston.com obtained the documents after filing a Freedom of Information request with MassDOT. Photographs of these renderings previously popped up on the website The Drug Is Football.
Since MassDOT received these renderings in November, Boston city officials have met twice with the "Kraft Financial Group,'' to talk about how to pay for a stadium, Boston.com reported last month.
The Boston Globe reported that the Krafts have pitched a plan that would see the city pay for and own a stadium, with a tax on tickets paying back the city long-term. But city officials seem less-than enthused about that suggestion. The notion of public money being used to build venues is not popular in Boston, as the city's Olympics debate has borne out.
Mayor Marty Walsh also told the Globe that there "are potentially other options'' for a stadium site.
Boston.com filed a public records request for any presentations or documents from city's meetings with the Kraft Financial Group, but the city cited an exemption from public records laws in declining to provide it, arguing the stadium plan was a pending policy decision.
A Revolution spokesperson declined to comment for this article.
Meet the U.S. Women's World Cup team
[bdc-gallery id="140796″]