Business
Did Boston just make an Olympic bid harder for Los Angeles?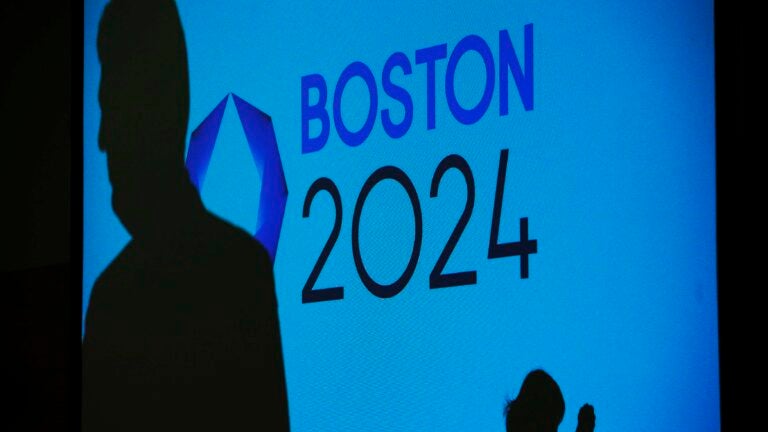 The most contentious issue, the one that ultimately spelled the end of Boston's 2024 Olympic bid, was the financial guarantee: the requirement that host cities agree to pick up any Olympic costs the private sector cannot.
As Boston's Olympic support lagged, concerns about public funding drove the skepticism. Mayor Marty Walsh—who had backed the bid since last year, and previously suggested he would agree to the guarantee—was asked by the United States Olympic Committee to recommit to it. Boston's bid may have failed anyway, but when Walsh said he couldn't yet make that commitment on Monday, it was over.
Already, Los Angeles is being eyed as a replacement for Boston's 2024 bid. But if Boston rejected the bid largely because of the requirement to sign the guarantee, will that make it politically difficult for other cities to commit to doing so?
Jules Boykoff, a Pacific University professor who has studied Olympic opposition worldwide, told Boston.com it would be "very interesting'' if Boston's bombed bid led other U.S. bidding cities, or even other cities around the world, to also reject the IOC's demand for a guarantee. But he said that thought is "a little bit dreamy, perhaps quixotic.''
However, the question of the guarantee has already begun to pop up in L.A.
According to the Los Angeles Times, Walsh's counterpart, L.A. Mayor Eric Garcetti, won't say whether he would agree to a guarantee. The paper says it could be a "tough sell'' to the L.A. public, given tight city finances.
Additionally, L.A. makes for an interesting case study when it comes to this issue. In 1984, when L.A. last hosted the games, it was the only bidder standing. That, in addition to a referendum barring taxpayer money from backstopping the games, gave the city the leverage to nix the guarantee.
"I think it would be very difficult for any mayor to sign an agreement where we put taxpayer money at risk. If it didn't happen in 1984, I can't see it happening in 2024,'' an L.A. consultant told the Times.
Andrew Zimbalist, a sports economist from Massachusetts who became a central critic of Boston's bid, said Garcetti may have an easier time agreeing to a fiscal guarantee, because L.A. already has most of the venues it would need.
Building for the Olympics could still be a $2.5 billion project for L.A., he said, but that would be a much smaller haul than Boston. Therefore, he said, L.A. residents may thus have less an issue with the guarantee—especially if the Southern California public is widely supportive of hosting games, as was never really the case in Boston.
Boykoff largely agreed. Still, he said, public concerns about paying for the Olympics have grown increasingly common, both in the U.S. and abroad. "The way we talk about these things has changed,'' he said.
The influence of Boston can be seen in the Times piece. Quoted within is Chris Dempsey, co-chair of the influential opposition group No Boston Olympics. No Boston Olympics repeatedly pointed to the taxpayer guarantee as the top issue with the city's Olympic bid over the last year.
The guarantee "was legitimately a major concern for us,'' Dempsey told the Times. "Essentially, there was almost unlimited downside for the public.''
In an interview with Boston.com, Dempsey said his group's priorities were focused on keeping the Olympics out of Boston.
"The point of our effort was to focus on what was best for Boston, not to create some broader movement against the Olympics,'' Dempsey said. "That being said, we're always happy to talk to people about why things worked out here the way they have.''
Concerns about public money funding an Olympics have also been seen of late in Canada. Toronto is flirting with the idea of putting together a last-minute 2024 bid, after hosting the Pan Am Games this summer.
A Twitter account opposed to hosting the games in Toronto was recently created. Jonathan Cohn—an activist who was part of another anti-Olympic group called No Boston 2024—suggested on Twitter that he'd be happy to set up a Skype call to talk about the Boston experience.
Cohn told Boston.com he thinks it's important for local groups to fight Olympic bids. But he said his group is happy to share research, information, and activism strategies with groups that spring up in other cities in the country and around the world. He said No Boston 2024 was in touch this year with anti-Olympics activists from Chicago, which bid on the 2016 Summer Games, and London, which hosted in 2012.
And, he said, No Boston 2024 would be eager to send a costume of a white elephant—the term used to describe unneeded sports venues for the Olympics—to other activist groups.
"We might end up donating it to a charity,'' he said. "But if other anti-Olympics activists want it…we'd love to ship it to the people of Toronto or Los Angeles.''
Boston's Olympic bid: The major players
[bdc-gallery id="107972″]