Business
Uber is causing taxi medallions to decline in value
Cab drivers paid a high price for medallions, required to pick up passengers, but they're losing their worth.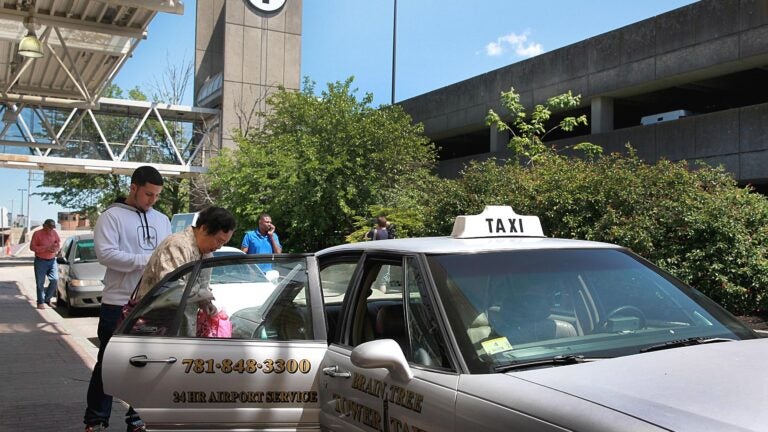 The war between Uber and taxi cabs is old hat by now: Uber offers cheap, ride-sharing services by independent contractors that thwart state regulations and encroach on the heavily-controlled business of cabs. CommonWealth Magazine looked at just how much Uber has affected the taxi business since it started operating in Boston in 2011.
Anyone can drive for Uber—you use your own car, your own insurance, and set your own hours. For cab drivers, it's a different story: Boston cabbies must purchase what's called a medallion in order to carry passengers. There's a limited amount available, and they're not cheap.
But, as the demand for cabs decreases in our Uber-reliant city, these medallions are noticeably cheaper.
The average price of medallions sold this year is $402,444, according to CommonWealth Magazine—down from $666,547 last year. CommonWealth also found that medallion sales have decreased dramatically: In 2009, more than 90 medallions were sold, the magazine reported, but in the first six months of 2015, there have been just 10 medallion sales.
What does the price drop mean? Well, for the drivers, it could mean financial ruin. The magazine noted that for cabbies who are supporting themselves by driving, many took out mortgages to purchase these medallions that are rapidly losing value, "like houses during a recession.''
Read the full CommonWealth Magazine article here.
A look at the MBTA through the years
[bdc-gallery id="56566″]