Business
This local burrito was named one of the best in America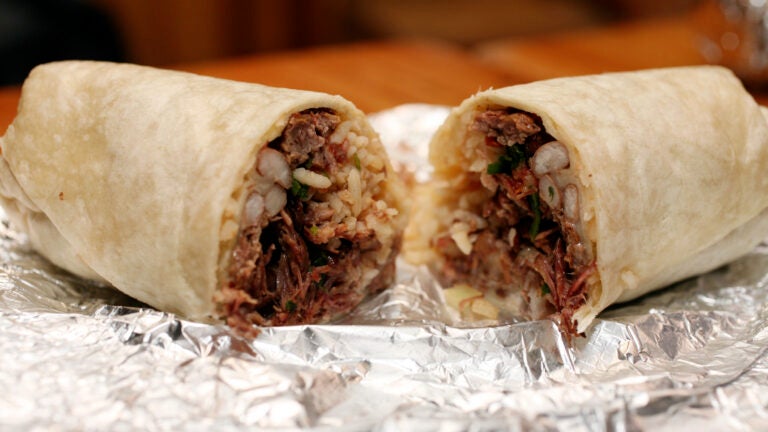 Another day, another national ranking of food. Food and travel website Thrillist recently named the best burritos in the country, and Brookline-based "mini-empire'' Anna's Taqueria landed a spot on the sacred list.
(I'll wait as the Mexican-food enthusiasts of Greater Boston collectively shrug and nod knowingly.)
Thrillist compiled "The 33 Best Burritos in America'' by "using trusted friends, editors, publications, and our own damn bellies,'' which seems like a fair enough methodology.
"[Anna's is] now repping six locations in the greater Boston area, and locals speak of it in the same reverent tones usually reserved for David Ortiz,'' wrote the article's author, Kristin Hunt. "The tortillas are steamed with cheese, which might be inauthentic, but is also amazing.''
It's not the first time Anna's has won national acclaim.
In the summer of 2014, Anna's was selected as one of 64 contestants in FiveThirtyEight's national Burrito Bracket, in which burritios were seeded according to region and VORB — Value Over Replacement Burrito. The Brookline location scored a 78 out of 100 in their data-driven assessment, as "a perfect starter burrito suited to all palates.''
It should be noted, however, that FiveThirtyEight ultimately picked Boston's El Pelón Taqueria — and its fried plantain-filled burrito — as it's Northeast regional winner. And who are we to argue to with their advanced analytics.
A drink to go with that burrito?
[bdc-gallery id="118836″]