Business
Amtrak is now letting your pet travel the east coast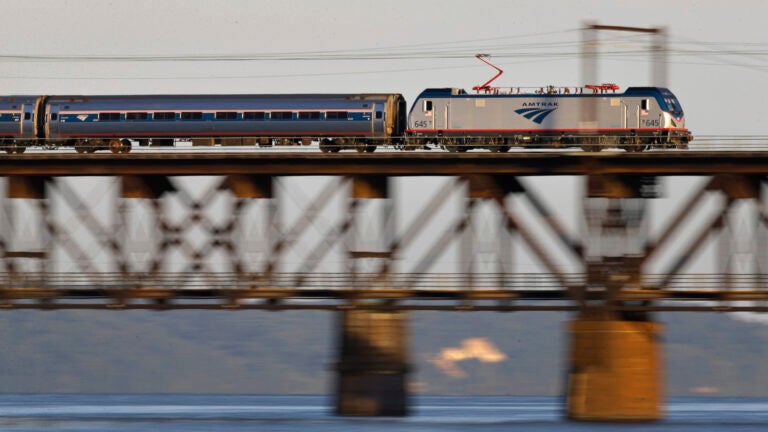 If you're traveling by Amtrak any time soon, you don't need to keep the pet at home. Dogs and cats—one pet per rider—can now travel on Amtrak's Downeaster route between Boston and Maine, and on its Northeast Regional service between Boston and Virginia, according to an Amtrak blog post. It will run you $25 to punch a pooch a ticket.
The option will be available until at least Feb. 15 "and will be continuously reviewed for possible improvements or continuation,'' according to the blog post. It comes after a previous Amtrak pet pilot program in Illinois. "Assuming this program is successful, continuation on the corridor and expansion to additional routes will be considered in 2016,'' Amtrak said in the blog post.
Big dogs won't qualify: Pets must weigh less than 20 pounds. They must also be kept in a carrier, which will be placed under their owners' seats, according to Amtrak.
Passengers are required to make an advance reservation, and need to arrive about 30 minutes before their train's departure, according to an Amtrak spokesman. Pets must be at least eight months old and owners must have the pets' current vaccination records. Pets won't be allowed on trips longer than seven hours.
Pets must also be "odorless and harmless, not disruptive, and require no attention during travel,'' and are not allowed in business class or cafe cars, according to an Amtrak passenger notice.
10 animals that call the New England aquarium home:
[bdc-gallery id="145065″]