Business
How the Green Line extension got so expensive
A group of consultants broke down how the project wound up as much as $1 billion over budget.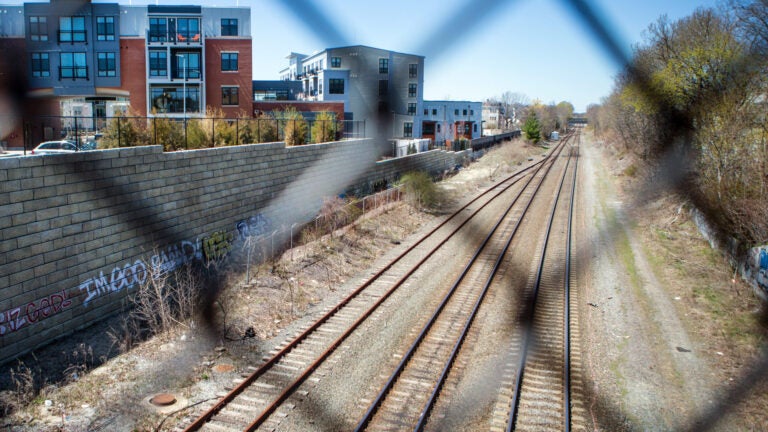 After learning this summer that the Green Line extension was as much as $1 billion over budget, MBTA officials hired consultants to look into what went wrong. At a joint meeting Monday of the T's Fiscal and Management Control Board and the board of the state's Department of Transportation, the consultants gave their conclusion: A lot.
"There is no single answer. There is no silver bullet. There is no way you can just do this and you can get back on track,'' said Terence Rodgers, a managing director for Berkeley Research Group. "It didn't happen yesterday. It didn't happen a month ago. And it didn't happen a year ago. Some of these problems were sown as part of the process.''
A year ago, costs for the light rail service into Somerville and Medford were estimated at about $2 billion. But in August, MBTA leaders said the price could ultimately hit $3 billion.
Terry Yeager, also a Berkeley Group managing director, said proper budgeting could have shown the T that estimates were off as far back as 2012, when they were closer to $1.4 billion.
"There's no reason you couldn't have a budget produced that was within the range of plus-ten percent and minus-five percent [of actual costs],'' he said. "That's what you really needed and that's not what you got. … I'm not convinced a reliable budget has been produced to date.''
In 2013, the MBTA signed up White Skanska Kiewit, a joint venture of three companies, to build the Green Line extension under a unique contracting process that had never been used before by the state. The consultants said the contracting process can work, but the T bungled it by failing to utilize a number of best practices.
Under the contracting method, White Skanska Kiewit submitted bids for different phases of the project, naming a maximum price for each phase. The Green Line extension involves seven such construction packages, four of which have already been awarded, and three of which were bid over their late-2014 estimates.
The consultants said the T has not tracked contractors' item-by-item project costs, making it difficult to know exactly why prices have been so high.
"For whatever reason, you were not able to also have open-book cost accounting so you could have visibility into the costs incurred by the contractor and also the margins that they were applying to the costs incurred,'' Yeager said.
"In other words, we had no viable means to verify the real costs incurred by [White Skanska Kiewit] with which to see if they were actually at, below, or above the 4.25 percent fee markup, which is part of the contract?'' MBTA control board member Brian Lang asked.
"That is exactly right,'' Yeager responded. "There is no visibility. And without that, they could earn a lot more than that, but you don't know.''
During each phase of the contract, Yeager said, White Skanska Kiewit had months to negotiate the maximum price, giving it the opportunity to maximize what they could earn.
"The contractor, they know how this works,'' Yeager said. "They know they have to get within 110 percent of [an independent cost estimate], so I'm going to incrementally lower my number until I'm one half of one percent within that number. I think they were allowed to do that.''
Rafael Mares, a vice president of the Conservation Law Foundation, which previously sued to move the Green Line extension ahead, has been critical of the contracting process. Following the meeting Monday, he said putting the project out to a competitive bidding process would be the best way to get costs down.
"How much does a particular car cost, for example?'' he said. "You can try to look up the Blue Book value, but ultimately the question really is: how much, when you're selling your car, is somebody willing to pay for it? … If you don't have a competitive process, you don't know if you're getting taken advantage of or not.''
Representatives of White Skanska Kiewit did not immediately respond to requests for comment.
Officials went into private executive session after the public portion of the meeting to discuss potential legal matters related to the project. Secretary of Transportation Stephanie Pollack declined to say whether the T would seek legal action against the contractors.
Pollack said the presentation Monday was an "important step'' in helping determine a strategy going forward.
Possible options are expected to be discussed at a Dec. 9 meeting, where she said officials hope to answer four questions: "What do we think the project will cost? What do we think the best procurement method is? Who do we think should be managing the project? And how are we going to pay for it?'' Pollack said.
Photos: Last winter on the MBTA:
[bdc-gallery id="141492″]