Business
A candy store for grownups just opened at the Pru
Sugarfina, more like "sugar coma.''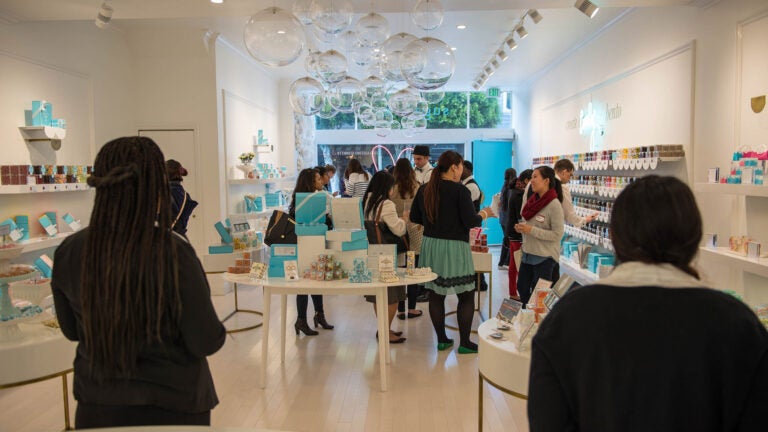 The Prudential Center just got a little sweeter with the opening of the California-based luxury candy shop Sugarfina.
Dubbed "the Tiffany & Co. of candy,'' Sugarfina offers unique sweets in pretty packaging, from Champagne gummy bears to birthday cake caramels.
[fragment number=0]
These are sugary treats for an older audience; Sugarfina founders Rosie O'Neill and Josh Resnick started the company after being inspired by the original candy man, Willy Wonka.
"A simple question — 'Why should kids have all the fun?' — led us on a quest to create the ultimate candy store for grown-ups,'' the couple wrote on their website.
[fragment number=1]
Sugarfina started as an online shop in 2012 and now has standalone stores and retail partners across the country, according to Eater Boston. This is the company's first standalone store in Massachusetts. You can also find their goods in Natick, Burlington, and South Shore Plaza Nordstroms, as well as in the Four Seasons Boston.
[fragment number=2]