Business
Wegmans says $200 coupon being shared on Facebook is a hoax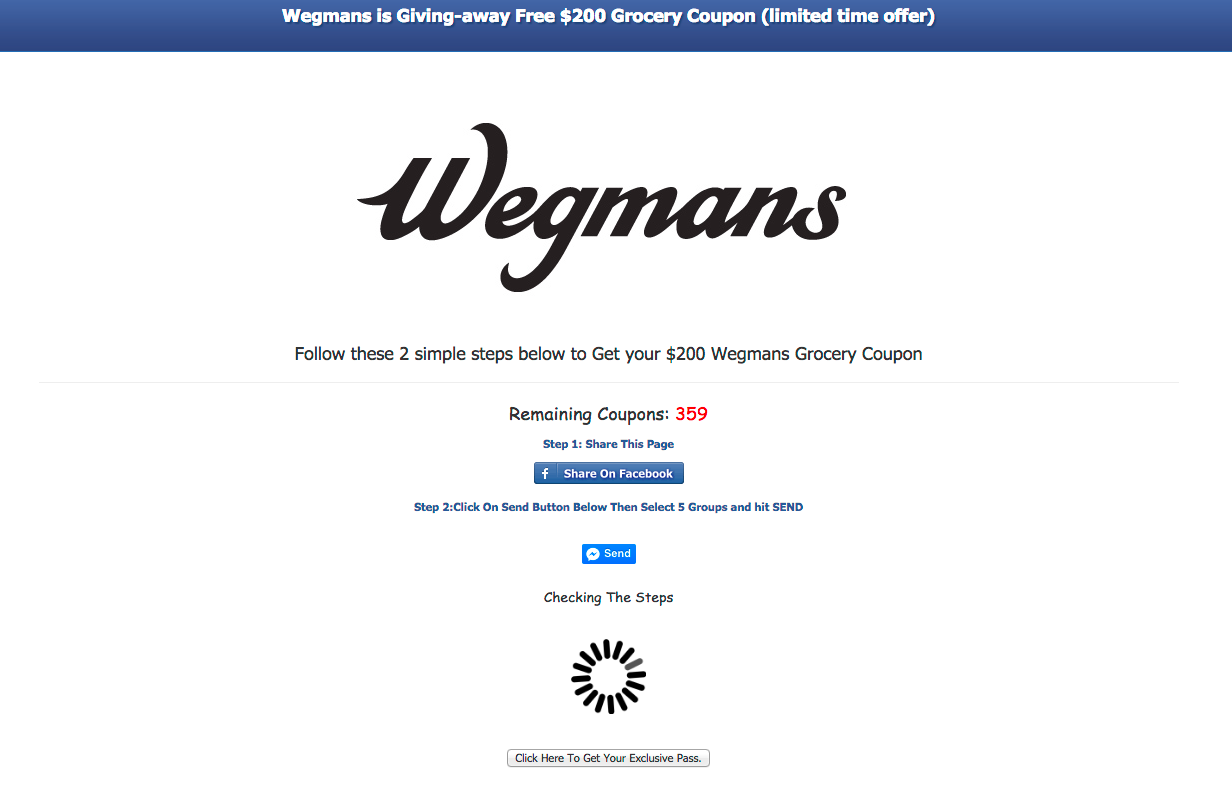 The $200 Wegmans coupon offer being shared by Facebook users is, in fact, too good to be true.
A statement from Wegmans confirmed that the grocery store chain, which operates four stores in Massachusetts, is offering no such coupon.
Wegmans learned of the scam when an employee questioned whether the Facebook offer was valid, according to the statement released on Monday.
"We're actively working to have this fraudulent post removed from Facebook,'' Wegmans spokesperson Jo Natale wrote in the statement. "We urge consumers not to click it, share it, or provide any personal information.''