Business
Macy's 4Q profit slumps, but signs of hope emerge in 2016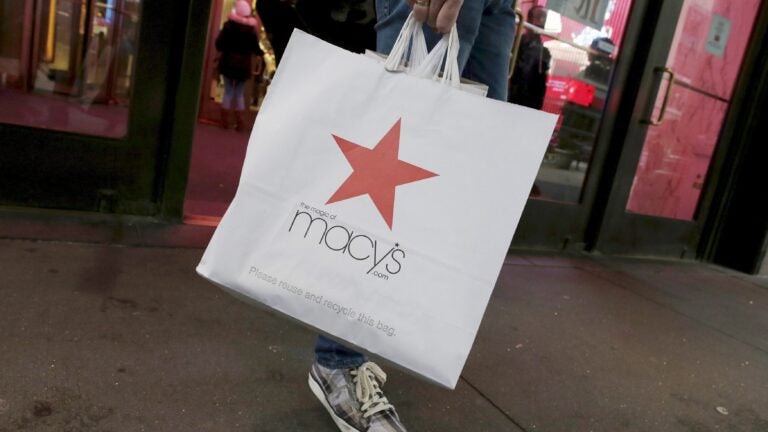 NEW YORK (AP) — Macy's reported a 31 percent decline in fourth-quarter profits, dragged down by store closings and other costs.
But the adjusted results beat Wall Street estimates and sales picked up in the final weeks of the holiday quarter as winter finally arrived, driving sales of coats and boots higher. A very warm winter early on plagued retailers during the most critical selling period of the year.
Shares rose more than 5 percent before the opening bell Tuesday and appeared headed for a new high for the year.
It's an encouraging sign for Macy's, which had to slash prices toward the end of the year as inventories piled up. The retailer, which also operates upscale Bloomingdale's, had been a stellar performer since the recession, but it stumbled through the holiday season, and it wasn't only the weather.
Like many department stores, Macy's faces increasing competition from online retailers like Amazon.com. It also has acknowledged that customers are spending more of their money on restaurants, spas and vacations, rather than clothes. And when they do spend money on clothing, they have increasingly walked through the doors of discount stores like T.J. Maxx.
Shares of Macy's Inc. fell 36 percent over the past 12 months, but have begun to climb back this year.
''I have reminded my team that our setback last year is a setup for our comeback,'' said Chairman and CEO Terry Lundgren in a printed statement Tuesday.
Lundgren has closed 40 stores and trimmed staff in corporate offices and in stores to become more nimble. The retailer has strived to expand online and has pursued other avenues of growth. It acquired Bluemercury, the upscale beauty products and spa company. And it's not playing defense against discounters. Last year it opened Macy's Backstage to go head to head with T.J. Maxx on its home turf.
The maneuvers did cost the company in the fourth quarter, but investors appear to think it was worth it. Shares rose $2.25 to $43.31 before the opening bell.
Macy's earned $544 million, or $1.73 per share, in the quarter ended Jan. 30. That compares with $793, or $2.26 per share, in the year-ago period.
Adjusted profits were $2.09 per share, better than the $1.86 per share estimate from analysts, according to Zacks Investment Research,
Total revenue fell 5.2 percent to $8.87 billion, but that's still higher than the $8.84 billion projection from analysts.
While comparable-store sales declined to 4.3 percent, given the terrible holiday season it was better than Wall Street had expected.