Business
Wayfair's CEO explains why the Boston-based company is expanding to Texas
The company just announced their fourth quarter earnings.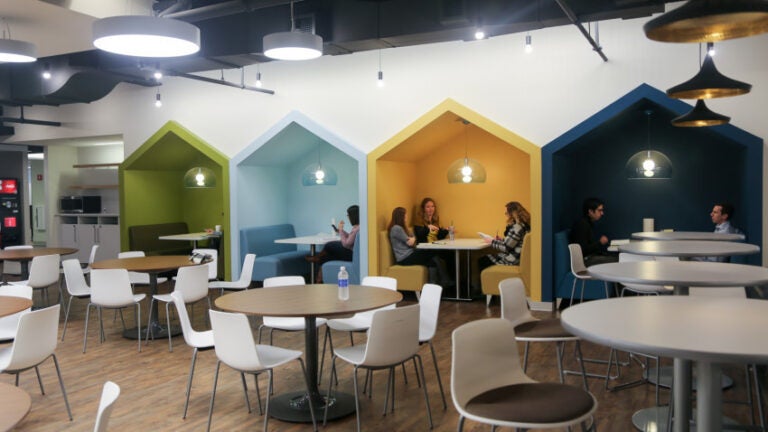 Wayfair, the Boston-based online home goods store, released its fourth quarter earnings on Thursday, revealing increases in revenue. The company's total net revenue growth increased by 70 percent from last year, and it increased its customer base by 67 percent.
It is unsurprising, given these numbers, that the retail giant is expanding. The company announced this past Monday that it will be creating about 450 jobs in Bryan, Texas, news that comes on the heels of the announcement that the company will open two customer service and sales centers in Maine, a move that will add 1,000 new jobs.
So why Texas?
"It's based where Texas A&M is, and they have a history of a lot of those folks staying in the geography, and being bright, friendly, and dedicated,'' said Wayfair CEO Niraj Shah. "Those are all key traits we look for, that's a piece of it.''
Shah said the company does extensive research to identify areas that will support growth and provide a base of workers who fit those key traits it relies on as a customer-service focused corporation.
"Both with Maine and with Texas, we ran exhaustive searches focused on, not, 'Hey, where's cheapest?' but where can we find those great people that let us bring the Wayfair brand to life,'' Shah said.
He said that Wayfair is growing their Copley Square headquarters, too. The company plans to complete a 100,000 square foot expansion by the end of next month and add about 1,000 more jobs in Boston over the coming year.
Will 2016 see the company expand beyond these already ambitious plans?
"I'm sure we will,'' Shah said. "We haven't announced yet, but we're constantly looking at growth.''